Video for coffee shops -how to do it affordably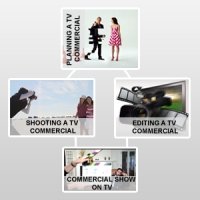 You might think that making video for coffee shops in Singapore is expensive, and you are not wrong. On average, it costs at least a thousand to produce just a minute of video.
You also have to agree that video is extremely effective. It builds up your profile (only big companies have videos right?), it allows your customers to know about you easily and it is a great way to communicate any message.
But again, it is worth the money doing video for coffee shops, the thousands, isn't it better to invest in other marketing platform?
---
How much does it cost to produce a video?
The Scripting
Most of you would need an experienced professional to write the script. How the advertisement would unfold, what are the messages to communicate.
The different images, videos, text and music all need to be coordinated. For that, one can expect to pay between $500-1000.
Your minimum investment in this would be about $500.00
The filming
Even if you are using still images, you would still people to shoot them and the set up, basic styling and arrangement of your food, display and beverages.
On average, you would need about an hour of commercial shoot, that cost about $300 per hour.
So, your minimum investment in this would be about $300.00
The Editing
With the script, and the images or video, you need someone to make it into a nice video. That person usually charge about $200-500 depending on the complexity of the project.
For this, you need to spend about $200.00
Overall, to produce a video, you are looking at a minimum investment of $800.00.
---
Our recommendation for you
You can produce video for coffee shops that you owned at a much lower cost. In fact, at about half the price you pay for the video package, you can get a video produced.
And that is just one portion of the OCM marketing package that we would like to recommend.
One of the element of this package is the production of a video for your coffee shop, your promotion or simply your menu.
By itself, video is a very powerful tool. It is make much more powerful with QR code marketing. Which is of course included in the package as well.
If you intend to shoot a video, then try out our package with a lot more marketing tools for only
$398
Or, learn more about other tools that compliment the
video for coffee shops
in our OCM marketing package.
---
A video on OCM marketing package


---