Starbucks QR code, and what it means for coffee shop owners

What does Starbucks QR code marketing have to do with you?
Well, there is this saying about learning from the best -and as of now, when it comes to marketing, Starbucks is the best.
This time round, Lady Gaga decided to launched her new album "Born This way" via Starbucks huge outlet networks.
Customers would be able to download songs from this album via Starbucks digital network. All they have to is to log in at all Starbucks WIFI connection and visit starbucks.yahoo.com.
---
How Starbucks uses the QR Code
But, the fun is in the SRCH scavenger hunt. Where each stages contestant would have to solve a puzzle with regards to an image (that is about lady Gaga).
Once stages would be unlocked only when the current stage is completed (prizes given out). It is a game of speed and the fastest take it all.
As most of the game play would likely be taking place in store, they introduced QR code.
This code allows all smart phone users to log in immediately via their phones to play the game. This ensures high participation rate.
---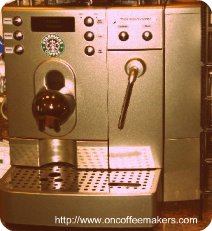 What are the benefits of using QR Code?
Think of this compared to normal contest, where one got to fill up forms and submit forms -the amount of logistics involved.
of course, by doing so, it is also much cheaper. Starbucks saves on the printing, the distribution and of course the storage of the print-outs by using QR code.
But, the most important factor is the measurement and metrics that goes into a QR code.
With the traditional forms and print-outs, unless specify, there is no way Starbucks can track the participation.
But, with QR code, it can be tracked to location, timing and of course outlets that has the log in. All these are valuable information for Starbucks when it comes to hosting the next contest.
They would have details such as when it the best timing to launch a contest, to end a contest, which outlets are most likely to attract participants of the same genre of contest.
---
What does all this mean to YOU?
So, if Starbucks QR code is saving cost and giving them information about consumers patterns (which are very valuable), should you not do the same too?
While, you cannot replicate the entire specturum of Starbucks QR Code marketing, there are still areas where you can do to improves your reach and save some cost. **Follow the link above to learn more about QR code
Having done marketing for years, we know the importance of traditional media and potential of a marketing mix, the uses are still valid.
But, enhancing it with QR code would augment your marketing machine into one that is more potent and garner better returns.
---