Delonghi DCM900 Would Awe Your Guests
The Delonghi DCM900 is one of the best coffee makers that are being sold. This is a superior maker that can make up to 10 cups of coffee.
Using this in your home will amaze your guests because of its good looks. It has shapely curves that it looks like an hourglass. Its exterior and interior is made of brushed aluminum. This aluminum adds to its classy look.
Its appearance can attract many people. It may look very simple, but it is also elegant because of its silver-like color. Upon looking at it, you will think that it is comprised of two makers. However, those two makers are connected, and they work as one.
Moreover, it has features that are pretty cool. It has a unique dual heating system that includes two separate heating elements. This is so because there are two carafes that are placed side by side. Each of them has its own heating element. Each heating element has its unique, specific functions.
---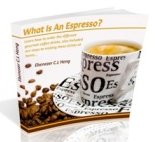 This is an ebook that would guide you on the names for the various espresso drinks. It is a basic and easy to read ebook.
It would not make you a baristas, nor would it help you if you are going to dismantle a capresso espresso machine. It is more of a reading pleasure.

---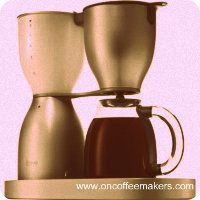 Aside from the dual heating system, the Delonghi DCM900 has other features like:
1. Ergonomic handle- this is a hand-friendly handle. You will be comfortable in using it. You can also handle it easily; therefore you can hold the maker firmly. There is no danger in spilling the coffee inside it, or in dropping it since you can hold the handle firmly.
2. The pause and serve function- this will allow you to get coffee from the maker even if the full pot is not yet brewed. After that, the remaining coffee will continue brewing. This is important especially when you are in a rush. Instead of waiting for the full pot, you can now pour coffee to your cup. There is no worry, since the coffee will still taste great.
3. Removable filter basket- this coffee filter is a gold-tone one. This one is durable, permanent and long-lasting. It is very effective in keeping your coffee clean from even the finest ground. Therefore, you will really enjoy your coffee, because you are sure that it is clean.
4. Water reservoir- this allows you to pour water into the coffee maker without exerting too much effort. This is so because as you open the lid, it will stay flat against the holder of the filter. In addition, the level of the water in this reservoir can be determined easily because of the large numbers that are printed on the coffee maker.
Delonghi DCM900 has all this features, however it is very inexpensive. Usually, its cost is below $100.
You can save as high as $280.01 depending on the store. And the good thing about it is that when you purchased it online, you can have it in your home for 1-2 business days.
If you intend to do more research, read more coffee makers review, then do check out our homepage for more coffee machines articles