De Longhi --- One of the Biggest "Small" Appliance Makers in the World



Over a hundred years ago, in the year 1902, De Longhi was founded as a small, industrial parts workshop. Although it had very humble beginnings, DeLonghi was already devoted to excellence, which allowed it to grow and shine in the coming years.
By the 1950's, DeLonghi has grown into an Incorporated Company, bringing high-quality and innovative home appliances to homes around the world.
Apart from being known throughout the world for its deep-seated desire to bring innovative and outstanding home appliances, DeLonghi is also credited for bringing Italian-quality craftsmanship to the rest of the world.
However, the growth of De Longhi does not stop there. By the 1970's, DeLonghi has expanded and started introducing new and innovative electric household appliances, such as an oil-saving deep fryer and a portable ready-to-use air conditioner.
---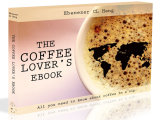 Love coffee? Here is some more "free stuff"! Learn more with this ebook (is free!)



---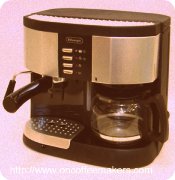 The year 2001 marked another milestone in DeLonghi's long history, with its acquisition of Kenwood, a well-known international brand that specializes in developing and designing food preparation and processing appliances, and Ariete, a brand known for its floor care and ironing products.
With the acquisition of these two brands, De Longhi was able to diversify and become one of the largest multi-specialist companies, continuing to manufacture and develop innovative, high-quality, yet affordable products to millions of people around the world.
Coffee lovers and espresso enthusiasts around the world know the DeLonghi brand as one of the world's foremost leaders in the coffee maker industry.
It has developed a wide range of coffee makers and espresso machines that suit the needs of every coffee connoisseur, from the small coffee maker, the electric moka, the pump-driven espresso machine, such as the DeLonghi ECC155, a steam-driven espresso machine, a dual coffee and espresso machine, an E.S.E. pod espresso machine to a super automatic espresso machine, such as the DeLonghi Magnifica.
It has also successfully developed high quality DeLonghi espresso machines, coffee makers, and coffee grinders that bring the fabled Italian coffee experience to homes, coffee shops, and espresso bars around the world.
All these products are made of the highest quality while still possessing a competitive price tag and this is what makes De Longhi one of the leaders in the coffee maker industry.
Even after more than a century since its founding, DeLonghi has never strayed from its devotion to innovation and excellence.