Prima Donna of Delonghi Coffee Machine



The DeLonghi Coffee Machine ESAM6600 Prima Donna is widely considered as the best domestic espresso coffee machine today. It allows you to make high quality espresso, cappuccino, and latte, without the fuss that you get with the other domestic espresso machines.
In fact, its patented system allows you to make great tasting cups that can rival even those made from coffee bars and restaurants, with just a press of a button.
The ESAM6600 DeLonghi coffee machine is very well-designed. It appeals to both coffee novices and coffee aficionados at the same time.
Coffee novices can make cups of espresso, cappuccinos, and lattes at the press of a button. On the other hand, coffee enthusiasts can set the quantity, coffee strength, and temperature settings, among others.
---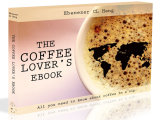 Love coffee? Here is some more "free stuff"! Learn more with this ebook (is free!)



---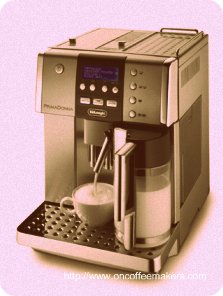 Every aspect of a professional pump driven espresso machine such as conical burr grinders, filter holders, and frothers, among others, are redesigned and compacted to fit inside this small domestic Delonghi espresso machine.
Therefore, this machine fits on top of your kitchen counter without looking disproportionate to all your other kitchen appliances.
This is also why this DeLonghi coffee maker is also called the Bean to Cup. It allows you to use coffee beans and the built-in conical burr grinder grinds the beans to the right coarseness.
Moments later, you have a cup of espresso with a very thick and delicious layer of crema, which is the characteristic of perfect espresso.
This DeLonghi coffee machine also froths milk for cappuccinos, machiattos, and lattes for you. Its patented milk carafe is plugged right into the machine and eliminates the fuss of manually frothing milk. When you press the cappuccino, machiatto, or latte button, the cold milk flows into the lid of the milk carafe through a thick straw, and hot steam is pumped into it.
The frothy milk is then distributed into your cup. This makes this DeLonghi coffee machine very easy to use, even for those who do not know how to froth milk.
Cleaning and maintenance is also made easy. This machine has a LED display that lets you know what is happening at all times. For instance, when the water tank needs to be refilled, it conveniently lets you know through the display.
It will also inform you when the filter basket needs to be emptied. The machine also cleans and sterilizes the milk carafe for you when you press the clean button located next to the carafe handle.
The machine also informs you when it's time to descale the machine, which is also an automatic function that takes around 30 minutes.
All these features make the DeLonghi Coffee Machine, the ESAM6600 Prima Donna the best domestic espresso machine in the market today.
Yes, this DeLonghi coffee machine is very expensive. However, what you're really paying for is the unparalleled quality that this espresso coffee machine offers.
If you relish in the idea of making professional quality espresso, cappuccinos, and lattes without any fuss in your own home, then the DeLonghi ESAM 6600 Prima Donna is worth the purchase.