DeLonghi Coffee Pot For DCM485



DeLonghi introduces the DeLonghi DCM485, which is 10 cup coffee maker with its own unique DeLonghi coffee pot.
The most prominent part about this 10 cup coffee maker is the wrap-around stainless steel housing and sleek European design.
The buttons at the control panel and display are of good quality and simple to use and understand.
The water tank is removable, which makes it easily refillable from the tap instead of filling up the DeLonghi coffee pot with water and pouring it into the reservoir.
---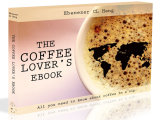 Love coffee? Here is some more "free stuff"! Learn more with this ebook (is free!)



---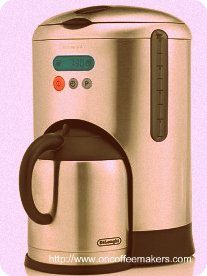 Moreover, it has graduated markings that help you know more easily if the tank has enough water to brew for 10 coffee cups. The water tank also comes with its own water filter, which removes any impurities in the water before it is used for brewing.
It helps improve the taste of the coffee as well as prevents the machine from having accumulated mineral deposits, especially from hard water that has a high mineral content.
This coffee maker does not use coffee pods like the Magimix coffee machine, nor does it make espresso like the Gaggia espresso machine.
What this coffee maker does is that it turns ground coffee into 10 cups of coffee. This machine comes with its own permanent gold tone filter; therefore, you don't need to procure disposable paper filters.
Words of warning, though, do not use finely ground coffee beans with this machine. If your coffee grounds are too fine, they might seep through the filter and into your coffee, which end up as sludge under your cup.
Therefore, if you grind your own beans with your Gaggia coffee grinder, for instance, try a higher grind setting for best brewing result.
Another striking feature of the DCM485 is it comes with a unique DeLonghi coffee pot, which is a thermal carafe. It is made of stainless steel, which makes it more durable than glass decanters and carafes.
Furthermore, it keeps coffee hot for hours without the need of an external heat source, such as a warming plate, which ends up burning your coffee.
It uses insulation that prevents the internal temperature from changing drastically over a period of time. So, you can be sure that the last cup of coffee is as hot and as fresh as the first cup, even hours after it has been brewed.
If you haven't used a thermal carafe before, you need to pre-warm it with hot water before you start brewing. Once you start to brew, remember to pour out all the hot water from the thermal carafe.
So once you start brewing, the internal temperature of the carafe is already hot, which helps keep the coffee inside it to stay hot for a longer period of time.
Finally, this machine is programmable. In other words, you can set the time you want it to brew. If you want to wake up to a brewed pot of coffee, just prepare the coffee grounds inside the filter basket, and preheat and empty the thermal carafe just before you go to sleep.
When you wake up, expect to be greeted with a filled up pot of delicious coffee sitting neatly on your kitchen counter. Furthermore, this machine has a brew-and-pause feature.
It allows you to pour a cup of coffee before it finishes brewing for 10 cups. When you return the thermal carafe securely under the spout, the brewing process resumes.
The DeLonghi DCM485 with the thermal delonghi coffee pot is a very well-designed and sleek coffee machine. It can be your staple source of hot and fresh coffee in your home, or it could also replace your old office coffee machines.