Delonghi Drip Coffee Maker DCF212T is very convenient



What is so special about this delonghi drip coffee maker? Coffee machine reviews populate the Internet like pasta recipes populate Italian recipe books.
There is definitely no shortage! If you want an opinion on the pros and cons of the most obscure cappuccino coffee machine, you will most certainly find it on the Internet.
Needless to say, the Delonghi Drip Coffee Maker DCF212T is not an obscure coffee maker. This Delonghi coffee maker has a firm base of admirers who have highlighted a number of the design features as their favorites.
Many of the fans of the DCF212T rave about the convenient front loading design of this Delonghi drip coffee maker.
---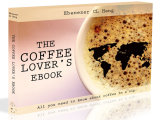 Love coffee? Here is some more "free stuff"! Learn more with this ebook (is free!)



---

Whether you want to invest in a drip coffee machine, an espresso machine or even one of the top of the range cappuccino makers you will invariably find that in order to fill the machine with grinds, water or even one of the convenient easy serve espresso pod, a lid of sorts will have to be lifted to access these compartments.
Not with the Delonghi Drip Coffee Maker DCF212T! In a stroke of design genius a aesthetically pleasing handle in the top right hand corner of this Delonghi drip coffee maker allows the coffee lover to draw out the filter basket in a swinging motion from right to left.
This is not necessarily unique as many filter baskets will swing out. However the innovation lies in the water reservoir refill channel that nestles next to the filter basket.
This means there is no lid to lift. Both the freshly ground coffee and the water can be refilled from the same front access panel. Sheer genius!
The consequence is that the Delonghi drip coffee machine can placed in a recess or height restricted niche and work perfectly well. There is no need for dragging and pushing the Delonghi drip coffee brewer back and forth across the kitchen counter.
Of course the Delonghi drip coffee brewer DCF212T has other features that confirm its status as a premium Delonghi coffee machine. It is capable of making twelve cups of coffee in a unique process designed to allow for the maximum development of flavor and aroma.
Instead of allowing the water to gush all over the grinds, the DCF212T will administer the hot water in small portions to the grinds which in turn allows for maximum aroma and flavor development.
In addition it comes with a permanent gold tone filter, an integrated pause and serve function as well as a few other features which can be expected of a coffee maker of this class.