Why Delonghi Magnifica is always hot
The Delonghi Magnifica range has been developed to provide an all in one espresso making experience. There are a number of models in the Magnifica range and they are all hot.
Whilst there are differences between the various models which will be referred to later, the Magnifica range of espresso machines are able to provide a truly defining espresso experience.
Obviously, the Delonghi Magnifica coffee machines are also able to prepare a range of hot espresso based beverages.
The secret lies in the technology which has been incorporated into the design, which allows the grinding of the coffee beans, the brewing of the espresso and, if you like, the frothing of the milk all internally with out exposure to the outside.
---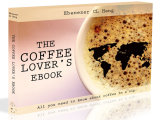 Love coffee? Here is some more "free stuff"! Learn more with this ebook (is free!)



---

It follows that the amount of heat lost to the environment during the preparation process is minimal. Take the Delonghi 3300 as an example. This Magnifica espresso machine has the ability to grind the beans and then introduce the grounds to the brewing process.
There is no other way in which freshly ground coffee beans could be absorbed into the espresso making process quicker than this.
The pressure that is generated by the Delonghi Magifica is such that the extraction is efficient and the full bodied taste of the freshly ground beans is captured in the brew.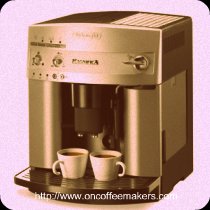 It goes with out saying that one is able to adjust the degree of grind to suit the individual taste of the coffee lover. The steam and milk are mixed internally to provide frothed milk for a wide range of espresso based beverages.
The Magnifica range also offers the coffee lover the freedom to determine the strength as well as volume of coffee being brewed.
It is at this point that machines such as the 3400 Magnifica and the EAM 3200 Magnifica will differ in that the former has digital controls whereas the latter has mechanical controls.
Obviously the Magnifica 3200 will make coffee as good as any of the other espresso and coffee makers in the Delonghi Magnifica range.
This range of coffee maker has a double boiler system incorporated into its design which allows for the simultaneous heating of all the elements required to make a quick espresso.
The Magifica will even allow for a variety of combinations of coffee mugs and espresso cups to be placed in the filling tray.
From a single espresso cup through to two large mugs – all is possible. Perhaps the most important design feature will be the easy to remove components that require thorough cleaning.
The brew system as well as the reservoir and other components are easily removed for cleaning which in turn will make your Delonghi Magnifica last longer.