The Many Ways to Drink DeLonghi Coffee



What I meant by delonghi coffee is using the equipments provided by delonghi company to brew a cup of coffee.
There are many ways to enjoy coffee. Similarly, DeLonghi has designed and developed high quality coffee related appliances from coffee grinders to super automatic espresso machines that allow all coffee lovers around the world to enjoy a great coffee experience in the relative comfort of their own homes instead of having to go to the nearest Coffee Bean or Starbucks coffee shop.
1st way to drink delonghi coffee -Coffee Grinders
Good coffee depends on the quality and the consistency of the grind, and ultimately, the coffee grinder. DeLonghi delivers high quality coffee grinders that suit every coffee lover's needs.
For instance, for those who are on a tight budget, DeLonghi provides a blade grinder that boasts more up-to-date features. Usually, when using a blade grinder, the coarseness of the grind depends on how long the grinder is running.
---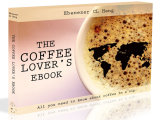 Love coffee? Here is some more "free stuff"! Learn more with this ebook (is free!)



---

This often entails letting the grinder run for a certain amount of time, then turning it off manually.
The DeLonghi Blade Grinder is programmable, allowing its user to set the coarseness between fine for espresso, and coarse for drip coffee; thus the grinder shuts off on its own, as well as allow its user to set the quantity depending on the number of cups to be brewed.
Another type of grinder that DeLonghi offers is the conical grinder, such as the DeLonghi KG59, which gives a more consistent and even grind.
As such, this grinder has 12 grind settings, each with a different grind size, which suit every type of coffee maker, and ultimately, every coffee lover's needs.
2nd way to drink delonghi coffee - Drip Coffee Makers
While the Italian coffee experience is based on espresso-based drinks, DeLonghi also offers high quality drip coffee makers, each with varying features that suit the needs of every coffee lover around the world. Each coffee machine boasts high quality Italian craftsmanship and is very easy to use.
All DeLonghi drip coffee makers operate efficiently to give the best tasting coffee possible.
3rd way to drink delonghi coffee -Moka Pot
The Moka Pot is the traditional coffee appliance that Italians have been using for decades.
DeLonghi spreads this tradition to the world, and allows people outside of Italy to experience this timeless Italian tradition in their own homes by offering more up-to-date moka pots.
Traditionally, moka pots are placed on a stove. The DeLonghi Moka Pot uses electricity, which allows it to make use of more advanced functions, such as automatic shutoff and keepwarm functions.
4th way to drink delonghi coffee -Dual Coffee / Espresso Machines
The dual coffee / espresso machine is perfect for those who want to indulge in the richness and flavor of espresso-based drinks, but still want to enjoy drip coffee.
DeLonghi offers a variety of dual coffee / espresso machines, each equipped with the Cappuccino System, a patented device that automatically combines steam, air, and milk to create a rich, thick froth for a perfect cup of cappuccino.
5th way to drink delonghi coffee -Pump Driven Espresso Machines
The pump driven espresso machine is the standard, which all espresso enthusiasts turn to for their espresso needs.
Water is transferred from the water tank to the boiler and heated to 92°C and pressurized, reaching up to 15 bar. Using this pressure, water is forced through the filter holder, which contains a dense pack of finely ground coffee.
DeLonghi also offers high quality pump driven espresso machines. Espresso machines have evolved over the years, and can take on additional forms of coffee, such as espresso pods and capsules, and DeLonghi also offers pump driven espresso machines that can take on E.S.E. pods as well as espresso capsules.
Last and maybe best way to drink delonghi coffee -Super Automatic Espresso Machines
DeLonghi also provides the ultimate espresso machine, the super automatic espresso machine. This type of espresso machine allows its user to enjoy the perfect espresso that can rival even those made in Italian espresso bars.
Equipped with a built-in grinder, the machine automatically measures, calculates, and transfers the right amount of coffee grounds.
The correct amount of water, as well as the optimal water temperature and pressure are also automatically calculated and used to make the perfect cup of espresso.
Built in the highest quality materials, these machines are not only sturdy and durable, but also distribute heat efficiently, providing not just fresh coffee, but the best tasting coffee.
DeLonghi takes pride in its super automatic espresso machines, and not surprisingly, these are every coffee and espresso lover's dream.