Sensio is not well known, but does great coffee



Everyone will tell you that you cannot assess a coffee maker by its looks. Nevertheless, I can't help but look at the Sensio Bella Professional 90017 12 cup coffee maker twice.
It's a definite head turner! You might very well ask how it is possible for an appliance to be a "head turner." Sometimes, there are design elements in a machine that make it visually appealing – and this coffee machine has it.
It looks sleek and the brushed steel finish with the luminous LCD display just gives the whole machine a balanced look.
Yea sure, but can this coffee machine with its drip coffee pot make coffee? This is a regular drip filter coffee machine. The coffee it makes will be as good as many of the bean to cup coffee machines that are on the market.
---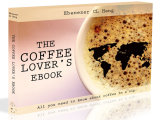 Love coffee? Here is some more "free stuff"! Learn more with this ebook (is free!)



---

There are a number of "must haves" that will make any coffee machine make good coffee. Even some of the most expensive bean to cup machines need the basics to ensure good coffee.
The quality of the water has to be good. For this purpose, this Sensio coffee machine has a built in charcoal water filter.
The charcoal water filters are primarily responsible to ensure good quality water so that nothing else except the coffee grounds determine the taste of your coffee.
Next you need a good filter. Of course the bean to cup espresso makers do not need a permanent filter. This is typical of the drip filter coffee machines.
The Sensio coffee maker has a permanent gold tone filter which means that there is little chance of any residual oils adhering to the filter and influencing the taste of your coffee.
Finally you want your coffee machine to make efficient use of the coffee grounds you have placed in the filter basket. Some reviews of this coffee maker suggest that in this coffee machine you require slightly less coffee grounds for the same flavor and aroma.
Given all of the above, there is no reason why this particular coffee machine will not deliver good coffee time and again. And you will get all of this for just under one hundred dollars!
This coffee maker will also fit neatly into any kitchen design concept and will add value to your kitchen space. The fact that is able to deliver more coffee and use less coffee grounds is a powerful argument by itself in favor of this Sensio coffee maker.