Looking for a Beautiful Coffee Filter Machine?



There are only a handful of coffee filter machines out there that combine style with performance. The Espressione Digital 10-Cup Coffee Machine is one of those coffee makers.
It isn't only meant for eye candy as it sits neatly on your kitchen counter, but also a source of great tasting coffee at your own home.
First of all, this coffee filter machine is very attractive and stylish. It is made with stainless steel, just like commercial coffee machines.
Its stainless steel body is also easy to wipe down and clean. It has a backlit LED display that is both beautiful and functional. This device measures at 16 inches high, 14 inches wide and 13.5 inches deep.
---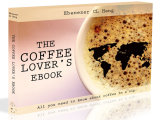 Love coffee? Here is some more "free stuff"! Learn more with this ebook (is free!)



---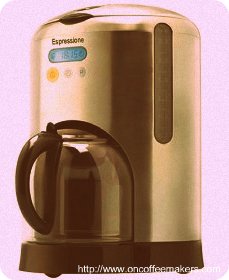 The Espressione Digital Filter Coffeemaker has comprehensive features that go well with its stylish appearance. It runs on a power output of 1000 watts, thus you can be sure that this machine brews 10 cups of coffee in a short amount of time.
It has a removable water tank, making refilling easy and mess-free. The water tank has a built-in water filter, which removes minerals and impurities in the water before it used for brewing.
This improves the taste of the coffee as well as minimizes the need to decalcify the machine, even when using hard water. Furthermore, this machine has an electronic programmable timer in a 24 hour or AM/PM format. This allows you to wake up to a freshly brewed pot of coffee.
The best part about the Espressione Digital Coffeemaker is its AccuFlavor Selector. This neat feature allows you to select the strength of your coffee as well as the type of brewing method. Therefore, this machine always produces coffee at your preferred setting, thus it always brews your favorite coffee.
Your favorite coffee is then brewed into a 1.5 liter capacity glass carafe. To keep the coffee at the optimal brewing temperature for quite some time after it has been brewed, the machine has a cup warming plate.
Ultimately, the Espressione Digital Filter Coffeemaker is not only an attractive machine, it also brews great coffee. This is why it receives high ratings at various coffee review sites due to its great design that combines both form and function.
Its stylish appearance, comprehensive features, and ease of operation make it one of the best coffee filter machines in the market today.
If you're looking for an attractive coffee filter machine that performs really well, the Espressione Digital Filter Coffeemaker is for you.