Filter coffee machine small enough for your work desk?



Is one filter coffee machine enough for a coffee lover? This question is asked in jest, especially in the current economic climate.
However, it seems that it is possible to have a second filter coffee maker for around twenty dollars. The Russell Hobbs 10973 filter coffee machine is a one cup coffee maker that has a small design footprint and can fit into any small space.
It can even occupy a small space on your office desk. This means that this coffee machine can make filter coffee straight into your favourite mug or the mug provided at your place of work.
It goes without saying that the Russell Hobbs 10973 filter coffee machine can be placed any where you need it.
---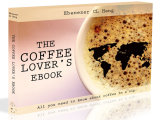 Love coffee? Here is some more "free stuff"! Learn more with this ebook (is free!)



---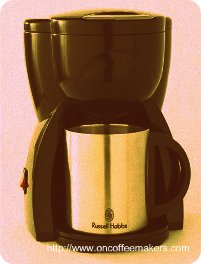 It is small enough to fit any place. As far as single cup filter coffee makers are concerned there is hardly a filter coffee maker that can match this coffee machine in terms of price and size.
There is hardly an online provider where Russell Hobbs 10973 does not score highly and is highly rated by the customers who have bought it.
This is, however, not an espresso coffee machine and also should not be confused with a single serve espresso pod machine such as a Delonghi coffee pod machine. The Russell Hobbs 10973 is a filter coffee maker in all aspects and will provide the same quality of filter coffee that any of the larger Russell Hobbs filter coffee makers will produce.
In addition, the Russell Hobbs 10973 has the distinctive brushed stainless steel and black finished which make the Russell Hobbs filter coffee machine easily recognisable.
Are small filter coffee makers really to be taken seriously? Most certainly they are.
The one factor that is in their favour is that the chance of wastage of large amounts of coffee from a coffee pot carafe is virtually zero.
Larger machines are able to make significantly more coffee. However, if the coffee stands on the warming plate for too long it will spoil and the coffee will be wasted.
It has also then been a waste of time and of power. This wastage should be avoided if possible. A small one cup filter coffee brewer can make coffee on demand where it is needed.
It fits any where and can be accommodated within virtually any budget. That is a powerful argument in favour of the Russell Hobbs 10973.