The Filter Coffee Makers Uses Affect the Brew



For filter coffee makers, filters are naturally one of the most important parts of every coffee maker.
This is because a good tasting coffee would not be attained without using coffee filters. They play a very important role in making coffee.
Coffee filters have some different types. Each of these types has advantages and disadvantages.
The various types also have a big impact on brewing and on the coffee that was created or produced.
Some of the types include conical filters, unbleached coffee filters, gold tone filters, and water filters (while this does not affect the coffee, it affects the water that brews it, so we included it in).
1. Conical Coffee Filters
Generally speaking, there are two shapes of filters that are being used in coffee brewing, the conical filter and the flat filter.
---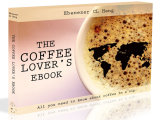 Love coffee? Here is some more "free stuff"! Learn more with this ebook (is free!)



---

However, it is being said that conical filters are better than the flat ones.
The reason behind this is because coned shaped filter coffee makers allow the water to run quickly all the way through the coffee grounds.
They are not much prone to spillage, and they are easier to clean.
Conical coffee filters work simply just by placing the cone filter coffee maker directly above your cup, insert the conical shaped filter, put an accurate amount of coffee grounds, and then pour hot water on it.
The hot water will impart the coffee grounds, and it will then extract the flavor of the coffee straight into your cup.
2. Unbleached Coffee Filters
As the name implies, unbleached filters are paper filters that have not been blanched white.
These filters are made up of sustainable and renewable materials which are considered as environmentally friendly.
They have no artificial fibers. Unbleached coffee filters do not affect the taste of the coffee.
3. Gold Tone Coffee Filters
Gold tone filters are becoming popular on the market. This is because gold tone filter coffee makers have so many advantages and benefits to offers.
Gold tone coffee filters are made up of stainless steel, which is plated with gold. These coffee filters can last for a long period of time.
One good thing about gold tone filters is that it does not add any flavors of metal after the coffee was brewed.
They allow the natural coffee oils to pass through and this makes the coffee become more intense and to have a richer flavor. This type of coffee filter is easy to clean.
4. Water Filter
Water filter purifies are very helpful, especially to the people who live on areas where water is being treated.
The filter purifies the water before it goes all the way through the coffee grounds.
It does not allow chlorine and any other substance that affects the taste of the coffee to pass through.
Some advanced coffee makers have this filter on their system.
So, these are the four types on your filter coffee makers. Each of these filters has something to offer and is great on producing a cup of coffee.
If you are not looking for these but really looking for a shop to buy coffee makers, then start with our homepage to learn more about where and what to buy