Of all Mr Coffee Espresso Machines, which is the Most Affordable?



The Mr. Coffee ECM20 Steam Espresso Maker is one of the most affordable Mr Coffee espresso machines and even among other brands of espresso makers today.
At under $40, espresso lovers can have an espresso machine right at their own home.
It is a known fact that good home or commercial espresso machines can cost over $100 and sometimes even hundreds of dollars, this Mr Coffee espresso machine is a low-cost solution for someone who doesn't want to spend a huge sum of cash to own an espresso maker.
Even though it costs below $40, the ECM20 is a very attractive machine. It is also very compact and occupies little space. This machine is a steam espresso maker, but overall, it still makes great coffee.
---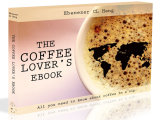 Love coffee? Here is some more "free stuff"! Learn more with this ebook (is free!)



---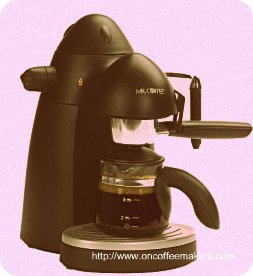 While this is a steam espresso maker, it still generates good pressure, (although it is below the 12 bar, which is said to be the ideal pressure).
Therefore, if you want to make medium to fairly strong coffee, this machine is up to par. The water tank has a water reserve cap that easily unscrews, making refilling easy. Furthermore, its drip tray is removable, which allows for easy cleaning.
Since this is one of the most affordable Mr Coffee espresso machines, expect some drawbacks. This machine is not as durable as the more expensive espresso makers, so handle this machine with care.
Its knob, which basically is the on/off switch and controls the steam valve for brewing and frothing, becomes very difficult to turn.
There is no tamper included with this machine, thus you would need to buy one if you don't already own one. It does not come with a metal frothing cup as well.
These drawbacks can be discouraging, but if you already own a metal frothing cup and a tamper, then they are negligible, except for the issue with knob becoming hard to rotate.
Nevertheless, this machine is very easy to clean. The carafe, lid, filter, filter basket, and drip tray can be washed with soapy water. Furthermore, these can be placed in the dishwasher.
The frothing aid is easy to clean as well. The black rubber tube can be removed, and its interior is can be easily wiped down and cleaned.
The frothing aid can be unscrewed by hand, allowing for easy access to the valve, which can be cleaned with a toothpick or a needle.
If you're looking for a machine with better quality, consider looking at other espresso machines from Mr Coffee or from other brands, such as DeLonghi Coffee.
However, if you're looking for a cheap espresso maker, you'd be hard pressed to find other espresso makers or Mr. Coffee espresso machines that have a lower price than the Mr. Coffee ECM20 Steam Espresso Maker.