Mr Coffee 4 Cup DRX5 Coffee Maker Costs Under $20!



The Mr Coffee 4 Cup DRX5 Coffee Maker is a very affordable coffee maker that can suit your coffee needs. Mr. Coffee is known for offering affordable coffee makers for those who are on a tight budget.
This
Mr. Coffee 4-cup coffee maker
is no exception. At Amazon.com, the DRX5 is priced under $20, and even at this price, this machine possesses some very convenient features.
Some of these features include an on/off indicator light, a visible water level indicator, and cord storage.
Furthermore, it also features a pause-and-serve function, which allows coffee to be poured and served even before the whole brewing cycle is finished.
---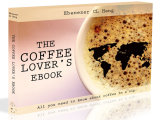 Love coffee? Here is some more "free stuff"! Learn more with this ebook (is free!)



---

In addition, it has a programmable timer, which allows the coffee maker to be set to brew 4 cups of coffee up to 24 hours ahead of time.
This Delay Brew feature becomes really useful when you want to wake up to a pot of brewed coffee. This programmable feature is hard to find in other 4-cup coffee makers; thankfully, this feature is seen in a very affordable machine such as this one.
This Mr Coffee 4 cup coffee maker also comes with a removable filter basket, which makes it very easy to clean after brewing. Finally, as a safety feature, the machine automatically shuts off once it has been idle for an hour after it has finished brewing.
Having all these features in a low-cost machine sounds too good to be true. However, this machine does perform what it promises to do, and it is no surprise that it is rated highly among expert and customer reviews.
The only complaints about this machine stem from a faulty timer which loses a few minutes each day, but not all who have used this machine have encountered this problem. This can be easily remedied by having the unit replaced if it is still under warranty.
Nevertheless, the Mr Coffee 4 cup coffee maker DRX5 is a great value drip coffee maker and is a good choice for those who are looking for a low-cost personal coffee maker that can be used either at home or at the office.
Due to the low cost of this machine, you can also opt to spend for additional items that can enhance your coffee experience, such as a 4-cup permanent filter.
However, if you want to spend more cash for a more sophisticated coffee maker, then I'd suggest that you look at other brands, such as Zojirushi, Krups Coffee, and DeLonghi Coffee.