Mr Coffee 3 Quart Iced Tea Maker Can Be Used For Making Great Iced Coffee



The Mr Coffee 3 Quart Iced Tea Maker (TM3-2) an affordable machine that is simple in construction and very easy to use.
Designed to brew iced tea, this machine also does a good job of brewing iced coffee. It features a steeping basket, in which you put tea or coffee.
Once activated, it will immerse the tea or coffee in hot water. Once the brewing process is over, the machine will start the cooling process.
From the moment the TM3-2 Mr Coffee 3 Quart Iced Tea Maker is turned on, a pot filled with iced tea or iced coffee will be ready to serve in about 10 minutes.
This machine boasts a couple of simple, but very convenient features. It comes with an on/off indicator light and an automatic shutoff feature.
---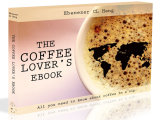 Love coffee? Here is some more "free stuff"! Learn more with this ebook (is free!)



---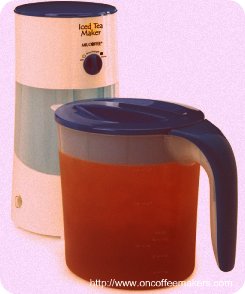 These are very handy features that make it a "use-and-forget" machine. Just enjoy a refreshing pot of iced tea or iced coffee once it's ready to serve and there's no need to worry and double check if the machine is still turned on.
Since the Mr Coffee 3 Quart Iced Tea Maker is a low-cost machine, the obvious question is: is it reliable? Sadly, it isn't.
After a bit of constant use, the pitcher will start to develop a bit of cracks. The pitcher itself is made of plastic; therefore, it isn't very durable.
Furthermore, the cause of the cracks seems to be the constant changes in temperature from hot tea/coffee to cold tea/coffee. Once the tea or coffee is brewed, it enters the pitcher from the brewing area inside the machine into the pour spout.
After that, the pitcher undergoes a rapid change in temperature since the hot tea or coffee undergoes a cooling process while sitting inside the pitcher. The plastic material can't seem to handle the constant changes in temperature from scalding hot to cold.
Moreover, the pitcher requires a bit of attention and care when handling and cleaning. Putting it in the dishwasher is definitely not advisable, and must be cleaned by hand with warm soapy water. While the leaks only come from the 3 quart pot and not from the machine, getting a replacement pitcher is a solution to the problem.
Replacement pitchers for this Mr Coffee 3 quart Iced Tea and Iced Coffee Maker are readily available in online stores, such as Amazon.com; however, if you find yourself replacing the pitcher multiple times each year, at around $8 each, it becomes quite costly.
This is quite a shame, really, since the Mr. Coffee TM3-2 3 Quart Iced Tea Maker really makes great iced tea and iced coffee.
The unit itself presents no problems at all, the leaking issue only occurs with the pitcher. If you like to enjoy iced tea and/or iced coffee on a daily basis, and wouldn't mind the added expense and hassle of purchasing replacement pitchers, then I'd advise you to try it out and see for yourself.
On the other hand, if you're not willing to shell out more cash for replacement pitchers, then I recommend that you look at other iced tea makers, such as the Hamilton Beach 40911 2 Quart Iced Tea Maker.