Italian espresso coffee maker has to do with the little man



Italian espresso coffee maker is a term you would come across if you ever shopped for coffee brewers. It is unlikely you would comes across America, Canada or Singapore coffee machines!
It is no doubt that Italy have produced some of the world's most renowned espresso machines being that it is the birthplace of the espresso coffee drink.
Italian commercial espresso machines such as Delonghi coffee makers, Lavazza espresso machines, and Pasquini Livia are all associated with being the best in both style and quality.
When people, especially the Italians, are talking about your standard Italian espresso coffee maker, they are not talking about those commercial coffee makers; they are most likely referring to one brand in mind – the Bialetti espresso coffee maker.
---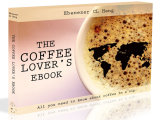 Love coffee? Here is some more "free stuff"! Learn more with this ebook (is free!)



---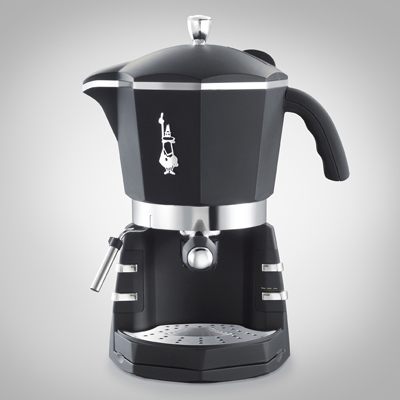 Bialetti is recognized and identified by its character known as "the little man with the mustache" or "L'Omino con I Baffi" in Italian.
The L'Omino has become one of Italy's most beloved characters. The real identity of L'Omino con I baffi is none other than Alfonso Bialetti himself, founder of the Bialetti company.
Alfonso Bialetti rose to fame when he invented the Moka Express coffee maker in 1933. This Moka Express coffee maker is a simple but elegantly designed stovetop Italian espresso coffee maker.
Before his invention, espresso coffee makers were all very big and bulky, not to mention very expensive as well. These commercial espresso machines were usually found in cafes and restaurants serving coffee, so most people had to go to these places in order to enjoy a cup of nice Italian espresso coffee drink.
Alfonso Bialetti's introduction of the Moka Express coffee maker to the market revolutionized espresso drinking in Italy. The Moka Express coffee maker allowed virtually every coffee drinker to own a stove top espresso coffee machine so they could enjoy it from the convenience of their own homes.
This Italian espresso maker can be found in virtually every Italian kitchen. However, it was only in the 1950s when the company launched an extensive and successful advertising campaign that Bialetti became famous worldwide.
It was during this campaign that they introduced "L'Omino con I biaffi," which has since become one of the most well- recognized characters in the coffee industry. For this reason, when people talk about the Italian espresso coffee maker, they are referring to no other coffee maker but the Bialetti coffee maker.
Aside from revolutionizing espresso coffee drinking, the Bialetti coffee maker is one of the most unusually designed coffee machines. Its octagonal design is one that is original and easily recognizable along with its "L'omino" character.
It has followed the same design for over 70 years since its introduction and the Moka Express has been a style icon since the 1950s.
Even after the invention of the espresso pod, most people still prefer the original Bialetti coffee maker, proving that there is no other Italian espresso coffee maker like the Bialetti.