What is Mukka Expresso?



I've been hearing quite a buzz regarding the Mukka Expresso lately; it seems that it's a pretty good product so I really got interested in it. Unfortunately, when I looked it up on the Internet I can't seem to find anything about it.
Just when I was beginning to wonder whether this coffee maker is a myth, it suddenly came to me that this is actually the Bialetti Mukka cappuccino maker.
I have a hypothesis on how the term Mukka Expresso came to be. Reading the product description, I learned that the Bialetti cappuccino maker belongs to the Mukka Express line and is classified as an espresso maker. My guess is that the term expresso was coined from the words express and espresso.
Well, come to think of it, it really is quite a mouthful having to say Bialetti Mukka Express cappuccino maker all the time. So I guess the people just nicknamed it Mukka Expresso to make it easier. Nevertheless, the word spread out and it has become a common term for this product.
---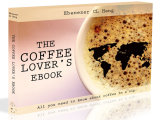 Love coffee? Here is some more "free stuff"! Learn more with this ebook (is free!)



---
Going back to the product itself (which is why I researched it in the Internet in the first place), the Bialetti cappuccino maker of the Mukka Express line finally has an electric version.
Imagine all the great features of the Bialetti Mukka Express stove-top model combined with the advantages of an electric system.The electric Mukka Expresso is classified as a 2-cup Espresso Machine; although, based on its appearance you can hardly consider it as such.
It provides an easy and great way of brewing espresso; combining form and function to make barista-quality cappuccino and café latte right in the comforts of our own homes.
Still crafted in Italy and boasting of an elegant polished cast aluminum body, the Mukka electric model has a built-in heating system and convenient black electric base (Power Base) making it ideal for plug-in brewing anywhere.
It produces Italian style cappuccino or latte in just 6 minutes, a sound alarm is activated as soon as the drink is ready and the unit automatically switches off.
Although, it is very to use, the unit also comes with an instructional DVD containing different coffee recipes. I can go on about how good this cappuccino maker is, but only by using it would you be able to fully appreciate it the goodness...