Why Do People Like This Stove Top Coffee Maker?



Stove top coffee maker remains popular despite the fact that there are programmable coffee makers, dual espresso coffee machines, and pump-driven espresso machines from brands such as DeLonghi Coffee.
These stove top espresso makers are seen as a low-cost and reliable solution to make a cup of espresso, which would otherwise come from a more expensive and complicated steam or pump-driven espresso machine.
The stove top coffee maker is more known as the Moka Pot, since the coffee produced is not really espresso in the strictest sense, but moka due to relatively low amount of pressure generated to produce coffee.
Compared to steam-driven and pump-driven espresso machines, the Moka Pot is more affordable, which is why it is often called the poor man's espresso maker.
---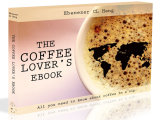 Love coffee? Here is some more "free stuff"! Learn more with this ebook (is free!)



---

Nevertheless, if you're looking for a cost-effective solution to make a cup of espresso in your own home, then the Moka Pot is the best alternative.
The Moka Pot, a stove top coffee maker, is quite similar to a percolator (at least to me, I guess it is the look and feel). It's usually made of aluminum or stainless steel, although it's recommended that you get a stainless steel Moka Pot for better results.
It also consists of different chambers, and it requires the use of a heating element, such as a stove, to make coffee.
The Moka Pot consists of three different chambers. The bottom chamber holds the water that will be used for brewing. The middle chamber is the coffee basket that will contain the coffee grounds (tightly packed). The top chamber is where the moka will end up during the brewing process.
This device is quite simple and very easy to use. Simply place the pot over the stove at a low heat setting, wait for the coffee to reach the top of the upper chamber, and don't let the coffee to boil.
Once the coffee reaches the top, remove the pot from the heat, and you can start enjoying a simple, yet good tasting cup of moka. And since the Moka Pot doesn't have any electrical and complicated moving parts, it is quite reliable and can last for years.
One Moka Pot can even last you for more than a decade even when used on a daily basis.
There's a reason why the majority of Italians, who take their espresso very seriously, are very much contented to use the Moka Pot over steam or pump-driven espresso machines to make cups of espresso at home.
There's no other espresso machine that is more affordable and more reliable than the Moka Pot.
And why would you spend hundreds of dollars on a pump-driven espresso machine when you can make a simple, but good tasting cup with a Bialetti Stove Top Espresso Maker that only costs around $30?