What are the flavia machines available in Singapore?



Being able to enjoy coffee from flavia machines in Singapore. Now, that is a good news right? Flavia is among the better known single cup coffee brewers.
Flavia Company is known for their innovative coffee machines and ground-breaking technology systems.
The majority of their machines work in a very efficient manner, allowing you to enjoy wide variety of delicious beverages with a push of button.
But did you know that Flavia Company is connected to Mars Incorporated. Mars Incorporated is very well-known in producing different coffee beverages as well as chocolates.
The company has wide selections of drinks ranging from coffee, tea to chocolate.
---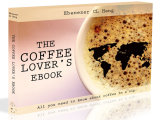 Love coffee? Here is some more "free stuff"! Learn more with this ebook (is free!)



---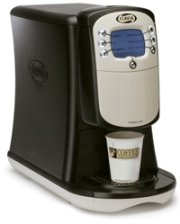 Now, what are the machines available in Singapore? Basically, when we talk about Flavia machines, usually it is for use in an office setting. If it is personal usage, folks would go for SB100 or fusion deluxe.
For office,the two main popular choices of machines are creation 200 and 400 (also known as c200 and c400).
Flavia Creation 200 is perfect for medium-sized offices which can cater 15-49 employees.
On the other hand in bigger offices, where quite a few machines are placed, the Creation 200 is the ideal collaborator to the Creation 400 as a supplementary brewer in neighboring office areas.
The Flavia Creation 200 features a cutting-edge design, user-friendly interface and fresh, high quality drinks, making it your best buddy at the office.
Other features Creation 200 from Flavia are an energy-saving manner that switches off energy-draining devices, only heats adequate water for one cup at a time and energy-efficient LED indicators rather than standard filament bulbs.
Apart from that, this Creation 200 from Flavia is single-serve hot drink system that offers you a convenient and stress-free solution.
In fact, this flavia machine is reliable and easy to use with a smooth and chic design which compliments any office space, it is very flexible as it can poured over and its compact size enables the flexibility to be positioned in the most accessible areas inside your office.
The Creation 400 brews a wide range of beverages at the touch of a button, controlling the length and volume of brew to obtain the best out of each unique Flavia drink.
In addition, the Creation 400 creates beverages speedily and without fail, again and again. Flavia brew-by-pack technology offers great quality beverages over and over, in a mess-free and low-maintenance solution.
In the end, in real company setting, most would go for creation 200 for a department. One for each department since this is more ideal to use and also more economical.
Reading it is one thing, how about trying one of these single serve coffee machines in your offices (only in Singapore), we have arrange with the local distributor to give a free trial to our reader. Fill up the form below to enjoy flavia drinks.






---