Office Coffee Machine Rental Free Trial With Free Coffee
If you have been looking for coffee machine rental options for your office coffee needs, you might be glad to know that there are now coffee machine suppliers who are providing office free trials for office coffee machine rentals.
The purpose of such a free trial, is to provide a risk free period of assessment to see if you like the coffee and the coffee machine.
The free trial period is also for you to understand the volume of consumption in terms of the number of cups of coffee consumed via your office pantry, so that you know what sort of minimum order quantities you can afford when you eventually move on to a free coffee machine rental programme (free on loan office coffee). During this time, a small amount, normally a few kg of coffee beans will be provided for your coffee machine free trial.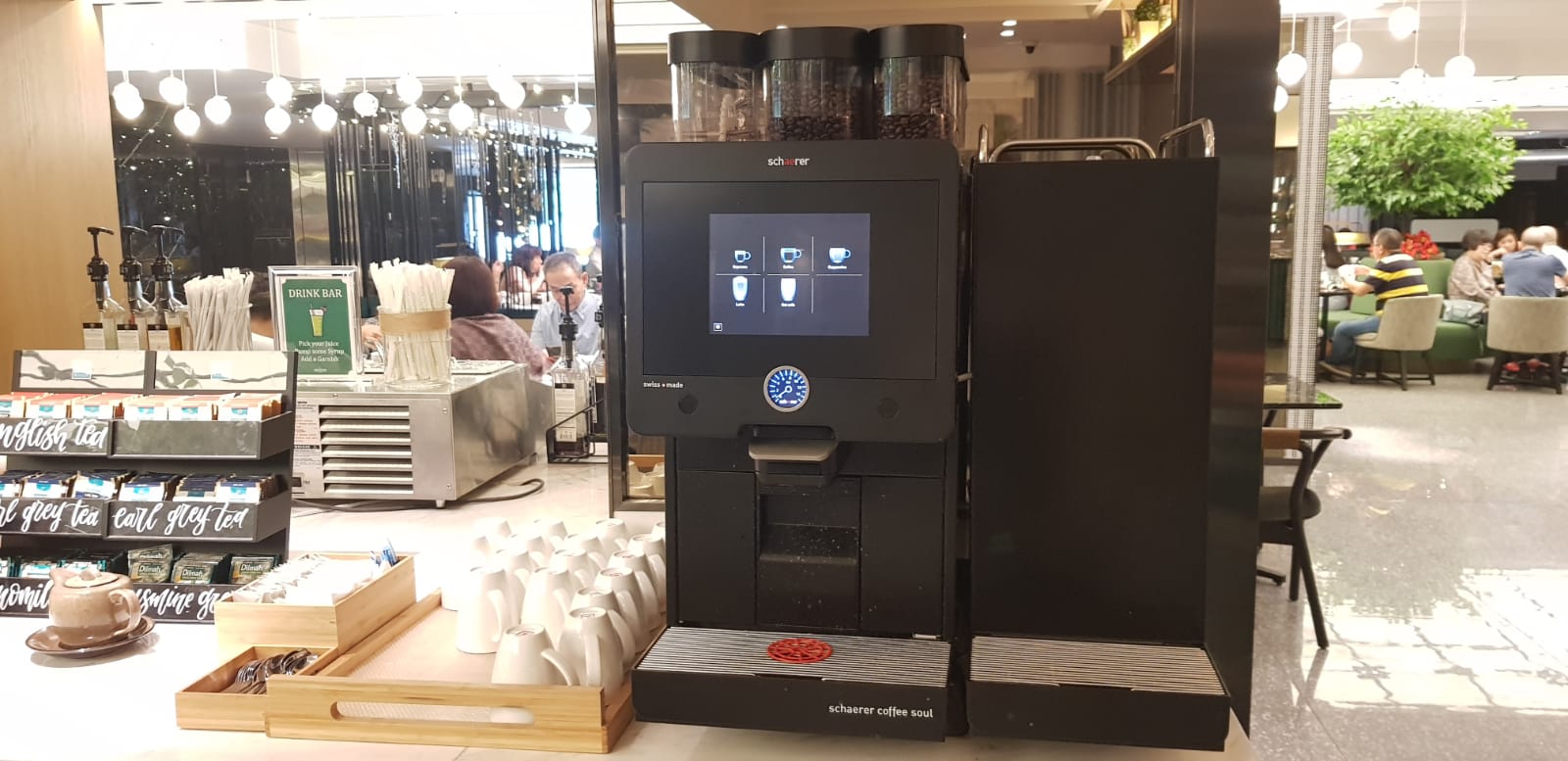 What to Expect During the Coffee Machine Rental Free Trial:
During the trial period which usually lasts for anywhere between a few days up to a few weeks, the coffee machine supplier will provide you with a few things to facilitate the trial.
Firstly, they will deliver and install a coffee machine for you in the office. This coffee machine is usually an automatic coffee machine, and may or may not be the exact make and model that you will be using after the trial period, should you decide to proceed with a longer term package.
The key feature of such automatic espresso machines is the ability to grind, brew, and dispense freshly brewed coffee at the touch of one button, which is very convenient, and can help increase overall productivity in the workplace.
Because the coffee and the machine are usually quite high quality, one may also find that with an office coffee machine in place, there are likely going to be less and less people heading outside to get their daily cups of coffee.
Aside from installing the automatic coffee machine, the machine supplier will also show you how to operate the machine safely, while also providing a small quantity of coffee beans for you to sample, using the coffee machine.
Sometimes, they may also provide you with multiple types of coffee, so that you can try it out with your colleagues, and determine which coffee blend is best suited to everyone's liking. In the event that you run out of coffee and still can't decide what coffee you like, more free coffee can be negotiated from the coffee supplier.
If you are sure of which coffee blend suits your taste buds, then you can also directly purchase more of your desired blend of coffee from your supplier. 
---
Other Coffee Articles
Top 3 reasons why people are purchasing bean to cup coffee machine for office 
The 4 most common office coffee machines in pantries.
The cost is low, here are the reasons on the low (or no cost) of coffee vending machine rental
For people that are looking for more information on touch screen office coffee machine 
Find out the most popular coffee machine in office, through this coffee consumption survey questionnaire
Coffee machine suppliers listing to source for your coffee equipments.
---
What Happens After the Coffee Machine Trial Period:
Normally, the automatic espresso machines that are used for the coffee machine rental free trial will not be the actual units that are being left with you.
The trial units are normally used units that the coffee supplier uses to facilitate the trial. After the trial period, you can then take on a coffee machine rental package which may feature a better, more powerful, or brand new espresso machine.
This depends on what sort of coffee machine rental package you are being offered by the supplier. In some cases, there is even a possibility of getting free coffee machine rental packages (also known as free on loan office coffee).
In the event that you do not like the coffee or the services provided during the free trial, you can then simply return the machine to them with no penalties or contractual obligations. 
To check out articles similar to office coffee machine rental, do visit our homepage. Or, you can also drop us a message below to have a chat about your coffee needs. 
---
---
Featured: Office Coffee Machines
Follow Oncoffeemakers.com's board Office Coffee Machines | Singapore on Pinterest.
Do check out other cool boards such as the one all on how to make coffee and drip coffee.