Flavia Coffee Machine, how to use it?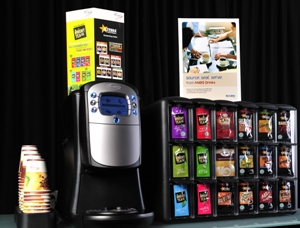 Flavia Coffee machine has been around for more than 25 years, serves more than 130 million drinks in UK alone. That is a testimony of how good this coffee machine is.
But, how easy it is to use it? Let's just say that even without any instructions, you would not have any problem using it.
To learn more about the popularity of flavia Coffee, check out the link.
All in, there are only three steps, 2 buttons for every 1 drink you want to brew. All done in less than 20 seconds.
---
Find: Free Coffee near you (Free Coffee in Cafe/F&B)

Find: Free Office Coffee Machine (+ enjoy $1200 vouchers)
---
---
Step 1: Choose a desired drink
For coffee, there is a whole range from Alterra Coffee Roasters
For tea, The Bright Tea Co. offers an exciting range
For chocolate, there is Dove Chocolate
Simply choose the desired Fresh pack.
Step 2: Press the button
Choose and press the buttons for the drinks that you would be drinking. Then, press the cup size you want.
Step 3: Insert the Fresh pack
After pressing the buttons, simply insert the Fresh pack that you have chosen and leave the brewing to the machine.
In less than 20 seconds, you would get to enjoyed a freshly brewed drink.
And that is all there is to brewing a fresh cup of coffee, tea of chocolate. If you are still not clear, below is a video that would make it easier for you to understand.
---
---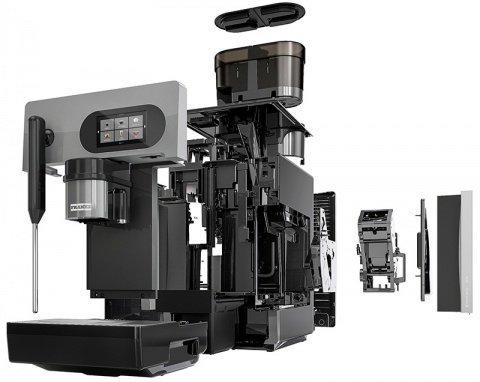 This is for folks looking for large office coffee machines. We like it quite a bit too. 
---
---
But, we think nothing beats seeing the flavia coffee machine in action. And so, we would be arranging and sending a machine together with all the products for you to your office without any charges.
We are doing this, so that you would get to enjoy the coffee and experience first hand, how easy it is to use this machine.
So, log in your details and try out the coffee machine in your office today! (Update 2019: Flavia is no longer available, you can contact us for other Free Office Coffee Machine) 
---
---
Nov 12, 19 02:41 AM

Krups Espresso Machines: Learn about why XP 7225 is the best among all the Krups machines

Nov 12, 19 02:16 AM

Restaurant Marketing 2019 example: Enjoy Free Coffee in Town (Bugis, Raffles Place, SMU) from O'Coffee Club, SaladStop!

Nov 08, 19 11:59 PM

This is the new model that Schaerer will be launching next year. It's named Schaerer Premium Coffee Corner or SPCC in short. This Premium Coffee Corner
---