Nespresso Coffee Maker Is Magical?



The Nespresso coffee maker Magimix series is the product of Magimix and Nespresso's collaboration. Magimix has always been known as second to none in the food preparation industry due to the reliability and robustness of their machinery.
Nespresso on the other hand is Nestlé's perfect cup of coffee made available to everyone in a capsule.
With Magimix standards and the Nespresso concept combined, the Nespresso coffee maker Magimix series was born and it has since gained continuous following as a best buy espresso machine.
The Nespresso Magimix series includes the Magimix M100, Magimix M200, and the very popular Magimix Le Cube. All three machines are sleek and stylish, reasonably priced and built to last.
---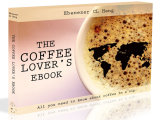 Love coffee? Here is some more "free stuff"! Learn more with this ebook (is free!)



---
Magimix M100
A Magimix M100 coffee maker would be perfect for any kitchen in need of great tasting and aromatic fresh coffee. It can provide a most amazing coffee experience each making it an ideal home espresso machine.
The Magimix M100 is available in both manual and automatic models. The difference is that with the manual model you need to press the ergonomically designed backlit button to start and stop the flow of coffee, whereas with the automatic model the coffee flow will stop automatically to a desired level.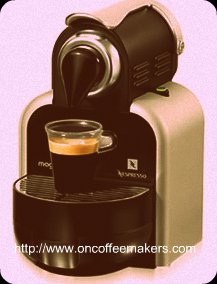 Magimix M200
Magimix M200 automatic coffee maker received recognition at the 2004 Industry Awards for the Small Electrical Appliance category beating other commercial super automatic espresso machines.
The Industry Awards is a prestigious award-giving body recognizing excellence in product design and innovation. The Magimix M200 was specially designed to put you in charge of your coffee experience while doing all the hard work for you.
Its frother attachment allows you to make the perfect cappuccino or latte with ease and efficiency. Making any espresso blend is definitely so much easier with the Magimix M200.
Magimix Le Cube
The Magimix Le Cube coffee maker is an amazing barista machine characterized with the combination of sophisticated technology and simple design.
It has an automatic cup size function which records the cup setting and pours the same amount of coffee for that particular setting every time, paired with an adjustable cup holder to accommodate a variety of cup sizes from a shot of espresso to a tall glass of Latte Macchiato.
As a leading manufacturer for commercial expresso machines, you can count on Magimix for the technology to make easy and delicious coffee in the comfort of your home.
Plus, with the unique patented Nepresso capsules containing just the right amount of freshly roasted and ground coffee you can never go wrong.
The next time you're canvassing for a commercial espresso machine for sale, do buy for yourself any of the Nespresso coffee maker Magimix series. Once you've tried coffee made from any of these machines, you'll never want to try anything else.