A Practical Coffee Maker Buying Guide



Coffee Maker buying guide rule 1 -price
Set your budget. How much are you willing to spend for a coffee maker? Setting a budget and following it is a great way of avoiding overspending.
Make a list of the important features that you want your coffee maker to have. Do take note of the emphasis on the word important.
There are features that are convenient and nice to have, yes; however, these features are just gravy or icing on the cake that just increases the cost of the machine.
Important features are the various capabilities of a coffee maker that best serve your needs and make the coffee maker all the more worthwhile to have.
Coffee Maker buying guide rule 2 -important features
Let's start with the basic, yet important features. How many cups of coffee do you need in a single brew?
---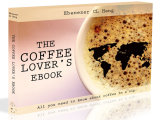 Love coffee? Here is some more "free stuff"! Learn more with this ebook (is free!)



---

How many coffee drinkers are in your household? Do you like to consume large quantities of coffee in a single sitting? Determine the brew size that will best serve your needs, whether it's a single cup, 4-cup, 10-cup, or 12-cup coffee maker.
Another important feature that you might need in a coffee maker is a built-in water filter. If you live in an area that has hard water, you might need a coffee maker that has a built-in water filter.
A water filter not only prevents mineral deposits from accumulating in the machine; thus extending its lifespan, but it also filters out all the impurities in the water before it is used for brewing, which improves the taste of the coffee.
Another feature worth taking note of is the permanent coffee filter. While a permanent coffee filter can be bought separately, it can be crucial for you, especially if you don't want to be bothered with stocking up on disposable paper filters.
In the long run, using a permanent filter can save you money in the long run, since a well-maintained stainless steel or gold tone filter can last for years.
Coffee Maker buying guide rule 3 -do you have the space?
Do you have enough countertop space? This is a crucial step, which is usually overlooked by most people.
Coffee makers, especially 10 and 12-cup coffee makers have large water reservoirs that make them quite tall, wide, and/or deep.
And sadly, some people make the mistake of buying a coffee maker that either occupies too much countertop space, or in worse cases, couldn't fit on the counter at all since it can't fit in the space between the kitchen counter and the cupboards.
Coffee Maker buying guide rule 4 -review and evaluate
Start looking at the more popular brands for a coffee maker that has all the things (price, important features, and dimensions) that you're looking for.
Start looking at popular coffee maker brands such as Mr. Coffee, Black & Decker, Braun, Krups, and Cuisinart, among others and find out which coffee makers has all the various characteristics that you're looking for and list them down in your buying list.
Finally, take the time to read and compare expert and customer reviews about the coffee makers in your list before you make your final decision.
Expert and customer coffee maker reviews exist for a reason, and that is to give you valuable information on not just the features, but also on the performance of the coffee makers that you're planning to buy.
If you find that expert reviews are too technical or too nitpicky for your tastes, then read customer reviews. Customer reviews are written by other coffee drinkers like you, who took the time to write down their personal experiences, complaints, praises, and their overall evaluation on the performance of the particular coffee makers that you're planning to buy.
You'd be surprised at how much you will learn about a particular coffee maker just by reading customer reviews, which you'd otherwise find out through personal experience.
And if you bought a coffee maker that doesn't perform up to your expectations, you'd regret not reading the reviews about it.
Expert and customer reviews (such as this coffee maker buying guide) can give you valuable information, which will ultimately help you make your final decision and buy your coffee maker from a reputable online store or from a coffee wholesale distributor.