Black and decker coffee maker greatest value add...



Black and decker coffee maker has a key advantage that I personally is how they market their coffee makers. Most of their products are below $100. This is a key advantage for anyone that is looking for a good and low cost way of enjoying their cuppa.
And by being low cost, black and decker coffee maker did not sacrifice either quality or functions. We can bring out numerous examples on the preferred functions and features that comes with a black and decker, but due to "laziness", I would highlight using 3 of their coffee makers.
The first that all of us would be familiar with is space maker, while it is not features rich when compared with the more expensive Miele coffee maker, aesthetically it is good looking and most importantly it can saves you space!
With capacity to brew 2 cups, programmable timer and even have its own "sneak-a-cup" function, personally, I think this black and decker coffee maker is the most value for money in its entire stable of products!
The next well known coffee maker amongst the black and decker range is the black and decker smartbrew. For less than $30, you get a coffee maker that is able to brew 1 cups, no spill feature because of black and decker perfect pour carafe, what more can you ask for?
---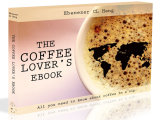 Love coffee? Here is some more "free stuff"! Learn more with this ebook (is free!)



---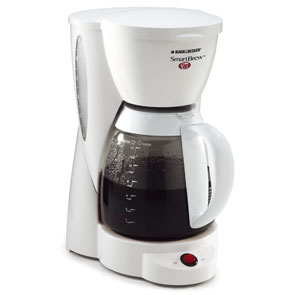 For the low cost, its user friendly features is one reason why this model is so popular. Although it does not come with sophisticated function, features like the one piece cover allows no mess with easy access to both the water reservoir and brew basket.
As mentioned, I guess it is a marketing ploy on the part of black and decker to ensure that its products are all in a certain price range, so if you are a consumer and are looking a good coffee maker at an affordable budget, then black and decker might be worth checking out.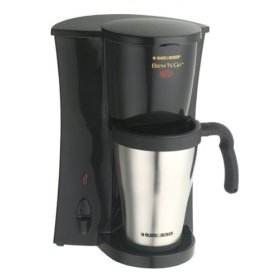 If you look at black and decker "Brew 'N GO", the coffee maker that bews into a thermal mug and shuts off automatically, you can note that black and decker coffee maker are designed with the end consumer in mind.
They know the hectic life of folks that need coffee, students or office workers, folks that rush out early in the morning, so the coffee is brew into a thermal mug for them to enjoy on the road.
Sure, low cost might be what attracts you to a black and decker coffee maker, but their features are all designed to suit your lifestyle, so it is difficult to say whether it is the cost or the "pro consumer" products that are black and decker greatest value add -what do you think?





Looking for other coffee makers