Braun KF 400 Coffee Maker is One of the Most Popular



Have you ever wondered why the Braun KF 400 coffee maker is the most popular model these days? It's not surprising how this Braun coffee maker was able to make its way to the top, most especially if you've tried using the KF 400 yourself.
Reviews of the
Braun KF 400 coffee maker
consistently emphasize particular characteristics which enabled it to stand out and become the most popular among coffee makers; simple as it may seem but such features of the KF 400 coffee maker are sure hard to beat.
Also known as the Aromaster (Braun is very witty in naming their coffeemakers, they also have a Braun 12 cup coffee maker called FlavorSelect), the Braun coffee machine consistently brews 10 cups of great-tasting hot coffee thanks to its specially designed Braun coffee pot which seals in the entire aroma and flavor.
---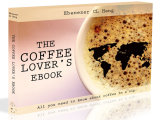 Love coffee? Here is some more "free stuff"! Learn more with this ebook (is free!)



---

Brewing just enough for the whole family or a group of friends; they'd surely be pleased by the quality of the coffee you'll be serving them from this machine each and every time.
With 900 watts of power, it doesn't take long before that much needed cup of coffee is in your hands ready for the taking. But if you're really in a hurry like for those mornings when you would just want to drink coffee before you rush out the door, the Braun KF 400 also has a pause and serve feature allowing you to pour yourself a cup when you want to without making a mess.
Once you remove the carafe from its place, the brewing process will automatically come to a pause and will start again after you return the carafe.
The carafe itself is well marked with graduations so you'll know exactly how much coffee you have left and when you need to make some more. It's also dishwasher safe so clean-up is easy. Coffee stains will no longer have the chance to accumulate and ruin your future brews.
The swing-out filter basket can be easily filled with coffee. Once you're done, simply open the filter compartment door and place the coffee-filled filter back inside.
The tank too is easily accessible with its flip-back lid; its pivoting filter is designed to keep the coffee from overflowing as it flows into the carafe.
Storage and transfer from one place to another is also very convenient as it has built-in cord storage. Simply store the cord in the back of the machine and say goodbye to those tripping accidents. The Braun KF 400 coffee maker is a simple and easy to use machine.
With a price tag ranging from $10 - $20, it is a sensible choice for those who want a coffee maker producing great coffee without lots of fancy gadgets. Try it for yourself and believe that this coffee maker is truly number one.