Tim Hortons coffee maker has another name...



Tim Hortons Coffee maker is of course a product offering from Tim Hortons. And coffee aficionados know that Tim Hortons coffee is one of the best flavored coffee and is considered world class.
Since its inception, Tim Hortons has grown to become one of Canada 's biggest coffee chains, operating more than 2,800 stores all over Canada and over 500 franchises across the United States .
The first products it offered were only coffee and donuts. It was during the 1980s when the chain of stores successfully grew that the company brought about a whole new series of products to be made available to its customers.
The main focus of Tim Horton's chain of stores is selling only top quality and always fresh food and beverage products, which is the reason why people buy Tim Hortons coffee, because they are guaranteed to be fresh and consistent.
---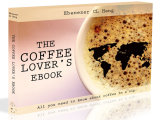 Love coffee? Here is some more "free stuff"! Learn more with this ebook (is free!)



---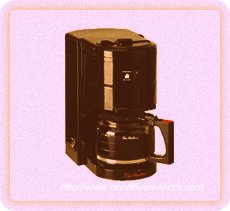 Tim Hortons uses only premium 100% Arabica beans sourced from across the world's best coffee regions. It is all natural and does not contain any artificial flavors or additives.
Tim Hortons main concentration is on selling coffee beans and grounds. They do not specialize in making coffee makers. However, if you visit their official website, you will see that there is a Tim Hortons Coffee Maker available for sale.
Upon further inspection though, you will come to realize that the Tim Hortons Coffee Maker is not manufactured by the Tim Hortons company but was manufactured in collaboration with one of the renowned names in the coffee industry – Bunn Coffee Makers.
Tim Hortons Coffee Maker by Bunn is designed and intended for brewing with Tim Hortons coffee so that its consumers can enjoy world class coffee with a world class coffee maker right from the convenience of their homes. The Tim Hortons Coffee Machine is uniquely designed that it's patented. Though it can be used with any kind of coffee grounds, the Tim Hortons brewer is ideally to be used with Tim Hortons coffee as it was designed to extract the maximum flavor of Tim Hortons coffee.
This coffee machine boasts of several features. It has the spray head feature similar
Bunn-O-Matic coffee machine
that thoroughly soaks all the coffee grounds in order to ensure that the maximum flavor is extracted from Tim Hortons coffee.
It also features a stainless steel water tank with an internal thermostat. This was precisely designed in order for the Tim Hortons Coffee brewer to maintain the exact ideal temperature while brewing coffee.
The unit also works fast. Brewing time is at less than three full minutes and this coffee machine can serve up to 10 cups of perfectly brewed coffee in just one go.
The Tim Hortons Coffee Maker by Bunn allows the users to enjoy the freshness of Tim Hortons coffee even if there is no Tim Hortons chain in their area.