Krups Aroma Control - why is it called that



Krups aroma control meant that you can somehow control the aroma of coffee. So, what is the coffee aroma all about?
The aroma of coffee has to be considered as one of the defining smells of all that is good about civilized living. If a dance such as the tango can be declared part of the world's cultural heritage then it is high time that the smell of freshly brewed filter coffee be added to the list of definitive characteristics of civilized living.
However, the aroma of fresh coffee is also "bad" news in that it is an aroma that emanates from the coffee maker. This aroma comes from evaporated coffee that is allowed to escape into the environment.
The Krups Aroma Control is a design feature of the Krups coffee machines which essentially means the best of the coffee stays locked within the process until such time as you want to dispense coffee for drinking purposes.
---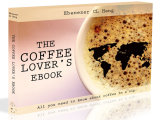 Love coffee? Here is some more "free stuff"! Learn more with this ebook (is free!)



---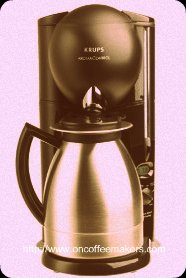 The Krups KM7000 is one of many coffee makers with the built in Krups Aroma Control design feature. The KM7000 is one of the Grind and Brew coffee machines which incorporates the latest technology when it comes to making coffee.
Then, you also have the krups famous conical burr grinders which are specifically designed to grind efficiently at a low speed. This makes sure that the coffee beans are not heated during the grind process and therefore are able to deliver the full flavor when making Krups espresso or coffee.
This is the type of technology which has Krups set on the path of further improving their coffee making ability.
The KM7000 comes with a detailed Krups guide on how to use their coffee machine effectively and efficiently. So that, there should be no reason why one should not be able to reproduce the Krups aroma of coffee time and again.
All these brewing settings are easily selected using the digital programming functionality. The programming functionality is also enabled to allow the operator full control over the various levels and settings of the grinder, full control over the programmability function of the KM7000 and full control over the brewing process.
These advanced features make Krups part and parcel of the world's leading coffee machine manufacturers. Now, you know why the revolutionary Krups Aroma Control feature adds value to the coffee drinking experience, and why it is so?