Zojirushi, the Name to Know for Thermal Coffee Pot



Zojirushi Company started business more than eighty years ago with its very first glass-lined vacuum bottle. The company set a business standard for innovative vacuum insulation technology.
Enhancing consumers' quality of life by creating ground-breaking products is the business philosophy of this company.
And one of its "hit" product which remains popular till now, is the thermal coffee pot (one can only believe that its popularity has something to do with the product quality).
Thermal coffee pots are in fact critical to a fresh cup of coffee. When one brews a pot of coffee, it is the thermal feature of the pot that ensures fresh coffee hours after the brewing.
---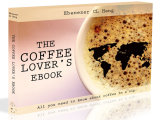 Love coffee? Here is some more "free stuff"! Learn more with this ebook (is free!)



---

Zojirushi vacuum pot, are able to retain the same hours for at least 4 horus due to its double wall insulating system that assist to keep the freshness and flavor of the coffee.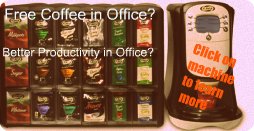 A good material used ensures the quality of the coffee doesn't reduce even if a few hours have already lapsed since brewing and Zujirushi patented high quality materials in manufacturing thermal coffee pot.
Cleaning is another factor that determines the freshness of your coffee. If you use soft water (minimum minerals), then you need to decalrify every 80 brew cycle and if you are using normal water, then you need to do it as often as 40 cycles.
This cleaning of the thermal coffee pot, eliminates the calcium deposits that can change the flavor and taste of the coffee you crave to drink.
Finally, when it comes to thermal coffee pot, there are lots of companies manufacturing this piece of equipment. However, Zojirushi Company is reputable because they are the very first to do it on a commercial basis.