Van Houtte Coffee, A Popular K Cup Coffee
When it comes to coffee, Van Houtte coffee is one of the best considered by alot of people.
This coffee is available in K cup format. You can find this brand of coffee in the market all over the world.
Before talking about the coffee range of Van Houtte, let us first try to have a brief discussion about the Van Houtte Company.
Van Houtte Inc. is one of the leading companies that manufactures, distributes, and sells coffee and other related products. This company is located in Montreal, Quebec, Canada.
---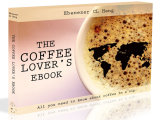 Love coffee? Here is some more "free stuff"! Learn more with this ebook (is free!)



---

In year 1919 Albert-Louis Houtte started to open up a grocery store that sell special items, sooner his store become successful in coffee roasting.
After his death, Van Houtte's family continued to operate the business.
Van Houtte coffee K- cups are well known because of the flavors of their coffee. Some of their coffee were simply wonderful and has silky flavor.
If you are looking for that kind of coffee that has a full flavor but nonetheless has a pleasant smooth standard bodied coffee savor, in that case you must go with Van Houtte coffee k-cups range.
You can try their chocolate raspberry, chocolate vanilla, and Van Houtte chocolate almond.
These are only few of their flavors. As a matter of fact there are lots of flavors for you to choose from.
French Vanilla-Van Houtte K-cups
This flavor was considered to be classic. It has a creamy and medium roast flavor.
It also has a delicate vanilla flavor. So, if you are that person who loves to drink a medium roast with a vanilla tone coffee, then this is the best flavor for you.
Chocolate Almond- Van Houtte K Cups
This flavor has a smooth and not too strong flavor taste. However, the taste is absolutely like its name.
So, if you prefer to drink a cup of coffee with a wealthy chocolate taste, then you must consider this.
Chocolate Raspberry Truffle - Van Houtte K Cups
This flavor has a combination of medium roast rich coffee with a chocolate and juicy raspberry. During the process of brewing, you will surely enjoy the fruity scent that the coffee brings out.
Crème Brulée- Van Houtte Coffee K-Cups
Crème Brulée is perfect as a coffee desert. This really has a taste of smooth crème brulee.
Crème Brulee of Van Houtte has a creamy and rich essence of vanilla and it also enhanced with sweet caramel that gives the coffee to have a smooth body. This flavor of coffee also is balanced by Vanilla creamer.
Spicy Mayan Chocolate- Van Houtte Coffee K-Cups
This flavor of K cups can only be found on Van Houtte. This coffee is a combination of cocoa and tangy spicy savor of cinnamon.
It has a slight sweet taste, a little bit of acidity, and a medium blend of coffee.
Hazelnut- Van Houtte K-Cups Coffee
Hazelnut flavor by Van Houtte has a little nutty flavor of hazelnut. This nutty taste gives the coffee a smooth and aromatic taste. Putting a little amount of sugar and creamer will give you a better taste.
These are the different range of Van Houtte coffee. With their number, you will be having an option what would be the best to choose from.
Of course, before even getting the van houtte, you would need to decide if one cup coffee brewer is for you. Check out our homepage for more information on this and other coffee machines