The Plain cafe is where you meet humpty dumpty and vegemite soldiers
The Plain cafe is a good example where less can really be more. Everything about this cafe is minimal, but the heart.
There is a lot of effort (heart) that goes into making this place align to the theme of plain and also for making it a good place for people to hang out and relax.
We read numerous reviews on the positive and the negative. To be fair, most of the negative reviews talk about the long waiting time and the difficulty in getting a seat.
That is operational issue, which we believe at the time of this writing should be duly resolved.
---
Why should you go to the plain cafe?
If you have never meet Humpty Dumpty before, then that is the place to check it out! As mentioned earlier, the thought that is behind the whole concept of this cafe is the reason for going there.
A cafe that look so plain that make you want to visit and yet once inside, make you wish that this is your house? That is the feeling for one to check out the plain.
Of course, a physical place without good delivery is souless. And that is what you get when you visit this cafe, everything served seemingly by a friend!
While, we usually do not want to dwell too much into the food and coffee, the Genovese coffee is unique. A cuppa that is made the way you like it -pretty cool, don't you think?
Located at 50 Craig road, it is not that easy to find, YOu have to be looking for it, in order to see it. Or, should we say, look for the one that is most ordinary and that should be the one.
---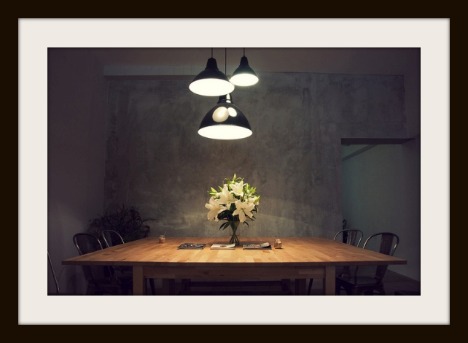 When is the best time to go there?
Because this is a small cafe, going there during the peak timing, i.e. breakfast or lunch meant slightly longer waiting time for seats and services.
So, the best time for breakfast is after 10am and check them after lunch and you would be assured of good services with a relaxed ambiance.
Does this cafe even seem unique to you? If you know of other cafe that has more unique flavor that the plain cafe, follow this link and share it with us and our readers.
And we would of course, share some goodies with you as well!:)
---