Difference Between The Two Tassimo Coffee Makers?
Tassimo coffee makers are gaining its popularity in the market these days.
They become well known because of the T disc coffee system that they have. These systems make the Tassimo to become different with the other coffee machines.
If you have information about Tassimo, you might have encountered the two types of Tassimo coffee maker. One is created by Braun and one is from Bosch.
The very first Tassimo coffee machine are owned by Braun in year 2005. This machine was designed by Kraft Foods Company.
Braun Tassimo coffee machines can still be found and can be purchased in online or offline stores, however, Braun do not produce these coffee makers anymore.
---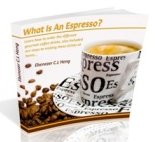 Are you confused with the many names you can use to order a coffee from your local cafe?
Here is a free ebook that can assist you to differentiate between the many varieties of espresso coffee.
No, you cannot differentiate the better espresso pod machine, but "what is an espresso", allows you to know the differences between the various drinks -check it out.
---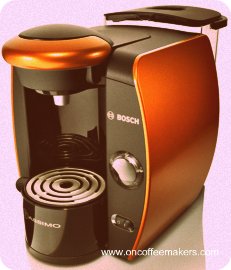 Rather, the manufacturing responsibility is being moved and passed to Bosch.
The reason behind this is because of prospective conflicts of awareness and interest that occurs from P&G, the Braun's company owner.
Bosch were then expanded its subordinate plant in year 2007 and located in Slovenia. The company invested $7M in R&D and production equipment to create and launched the first Bosch Tassimo T40 models.
From the time last year, Bosch Company continues to produce coffee machines like TAS65xxGB and 85xxGB models.
But what are the features of these two Tassimo coffee machines that are created by Braun and Bosch. Let us have a little review between these two coffee makers.
Braun Tassimo Coffee Machine
Features:
• Makes freshly brewed coffee with just a touch of button
• It can brew a cup of coffee within 30 to 60 seconds
• Works totally with Tassimo T disc
• It has a water filtration system to improve water quality
• Has 2 liter water tank to avoid constant refilling
• Strength adjustor for customizing the strength of coffee
• Has a graphite exterior finish
• Easy to use
• Easy to clean.

Bosch Tassimo Coffee Machine
Features:
• It prepares coffee automatically by touching the button
• It has a Barcode system which offers a perfect coffee drinks anytime
• Manual adjustor for customizing your coffee strength
• Has a flow heater technology
• Comes with a Brita water filtration system
• Removable water reservoir
• Easy to use
• Easy to clean

You can purchase these two Tassimo coffee makers in an online or offline shops. You can buy them in a very affordable price. Each of them is only amounting below $100.
With the help of these Tassimo coffee makers review, you might now have an idea what are their differences and which one is better for you to have.
You can have Braun Tassimo coffee maker or you can choose Bosch Tassimo coffee maker.
Still thinking about what coffee brewers to purchase, how about a capsule machine from nespresso. Read more about it and other coffee maker on our homepage.