10 Cup Stainless Coffee Maker by Zojirushi
Stainless coffee maker by zojirushi might be just another coffee maker, but is it good.
Do you and your family members loves to drink coffee as you eat your breakfast?
If so, then Zojirushi EC-BD15 10 cup stainless steel coffee maker would be the best coffee machine for your family.
This coffee machine has so many things to offer like giving you that great tasting cup of coffee.
Before talking about the good features of this coffee maker, let us first have a brief review about the company that manufactures it, the Zojirushi Corporation.
---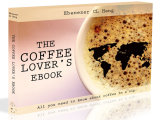 Love coffee? Here is some more "free stuff"! Learn more with this ebook (is free!)



---

Zojirushi Corporation started 90 years ago and the very first machine that they have launched is the Vacuum bottle. This company was established to bring comfort, vitality, affluence, and ease into its customers all over the world.
They were guided by the company's philosophy "improving customers' quality of life through creation of innovative products (by Zojirushi Corporation)."
In addition, the company has its three business areas. These areas include food and beverage preservation, cooking appliances, and amenities for both industry and home.
Until now, Zojirushi still continue to introduce a stable stream of top-selling food preservation and cooking products, which is of course high quality and has stunning designs.
They are very dedicated to produce the need of today's generation.
One great reason why Zojirushi EC-BD15 10 cup stainless steel coffee maker is ideal for home and office use is because of its thermal carafe.
The carafe of this coffee maker is made up stainless steel. It is capable of keeping or maintaining the temperature of the coffee for a longer period of time.
With this, it eliminates the need of the drinkers to re-heat the coffee whenever they want drink coffee.
With the auto shut-off of this coffee maker, you don't need to worry about house burning because this feature will automatically turn off the coffee machine when not in use.
This type of coffee maker is best for the people who rush everyday and to those who are forgetful.
Other features of Zojirushi EC-BD15 10 cup
stainless coffee maker
includes electronic timer or clock with a preset function, easy-to-read water gauge for monitoring the amount of water, and intelligent brew-and-serve cover design.
Zojirushi EC-BD15 also comes with different colors. It has chrome and black colors that will surely suit the concept of your kitchen. This coffee maker looks classy and elegant.
Zojirushi EC-BD15 10 cup stainless coffee maker is really very easy to use and very easy to clean. The features ensure safety as well.
Having this coffee machine at home will surely suit the need of your family in drinking coffee.
If you are thinking about coleman coffee maker or need to read more coffeemaker reviews then do check out our homepage for more information