This Phillips Coffee Maker does it Quick and Easy



Phillips coffee maker introduces the Philips HD7690, a 15-cup coffee maker that not only looks stylish but also brews great tasting and rich coffee. It comes in either white or black, measures 39.5 by 38.2 by 19.6 cm, and weighs around 2 kg.
First of all, it's made of durable plastic and boasts a simple and intuitive control system and LED display, which makes it very easy to use.
Despite its deceptively simple control panel, it has a number of convenient functions that makes it very appealing.
For one, this Phillips coffee maker is fully programmable. With its programmable timer, you can set it to brew coffee whenever it suits you.
---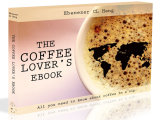 Love coffee? Here is some more "free stuff"! Learn more with this ebook (is free!)



---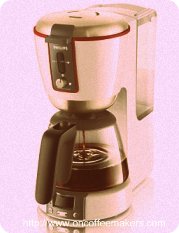 For instance, you can set it to brew coffee minutes before your alarm goes off in the morning, allowing you to wake up to a freshly brewed pot of coffee.
This Philips coffee maker also features the MyAroma™ Control System. With it, you can adjust the strength of your coffee according to your preference, and it remembers the strength of your favorite coffee.
Therefore, you don't have to manually set the strength of your coffee the next time you brew. And with its high speed pump, it ensures that it brews coffee efficiently and in a relatively short amount of time for a 15-cup coffee maker.
It also features a non-drip system, which prevents it from dripping coffee and making a mess all over the countertop, and a pause-and-serve function, which allows you to pour a cup of coffee during the brewing process.
In other words, you don't need to wait for it to finish brewing 15 cups of coffee in order to enjoy one cup. When the glass carafe is removed from the unit, the flow of coffee stops, and resumes once you return the carafe under the drip spout.
It also features a removable water tank, making refilling easy and mess-free since you don't need to pour water on top of the machine to refill the water tank. The water tank has a capacity of 1.2 L.
Its other features include a built-in water filter, cord storage, and 2 hour automatic shutoff. Furthermore, it indicates whenever it needs to be decalcified, which is a very handy maintenance feature.
Therefore, if you're looking for a reliable 15-cup coffee maker, we strongly suggest that you check out this deceptively simple Phillips coffee maker.
Sure, it may not be as quick and easy as a Senseo coffee maker, a single serve coffee maker that uses coffee pods. Nevertheless, for a 15-cup coffee maker, the Phillips coffee maker, HD7690 is very simple to use, thanks to its convenient features.