You Should Consider Getting a Nissan Thermos



One expense that most people encounter is to have to make a quick stop at a local coffee shop to get their coffee every morning. Wouldn't it be great if they already have a cup of delicious coffee in their hands once they get out of the house and travel to work?
There are many brands of travel mugs and thermal bottles for that, and the Nissan Thermos is one of them. This Stainless Steel Vacuum Insulated Bottle comes in 16oz, 26oz, and 34oz sizes.
What's great about the Nissan Thermos is that it keeps your drink hot or cold for a long time. It can keep hot beverages such as coffee and tea hot for up to 12 hours. Cold beverages remain cool for up to 24 hours.
While it seems a little hard to believe at first, this stainless steel thermos bottle does work as advertised. The trick is to "pre-heat" it first.
---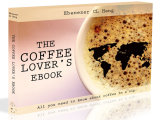 Love coffee? Here is some more "free stuff"! Learn more with this ebook (is free!)



---

To do this, fill it up with either hot or cold water first, depending on the beverage that you will pour in later on, and let it sit for 5 to 10 minutes.
After that, empty the Nissan Thermos, and fill it up with your hot or cold beverage. You'll be surprised at how long it is able to maintain its internal temperature, and more importantly, the temperature of the drink that it contains.
You don't have to worry about leaks, either. The Nissan Thermos Stainless Steel Vacuum Insulated Bottle features a leak-proof design.
Aside from the stainless steel twist-off lid, it has another layer, which is a plastic stopper that is designed to prevent leaks. Furthermore, you don't need to open it up completely to enjoy your drink.
It has a convenient cork that unscrews just a little so that you can pour out your drink. This is also why this Thermos is able to keep your drink hot or cold for a long time, since it keeps your drink from getting exposed to external air, even when you are pouring.
Not surprisingly, this Stainless Steel Vacuum Insulated Bottle from Nissan gets high ratings from expert and customer reviews.
Keep in mind though, that the Nissan Stainless Steel Vacuum Insulated Bottle should be washed by hand, and not in the dishwasher.
If the idea of cleaning a tall bottle by hand is a nightmare for you, then you might want to consider looking at a Nissan Wide-Mouthed Thermos, cleaning the tall 34oz bottle is not that hard. Just fill it up with soapy water, cover it, and shake it like you're mixing a drink. After that, just rinse out the soapy water.
Ultimately, this Nissan Thermos makes for a great coffee thermos, and if you're looking for a travel mug that has a large capacity and can keep your coffee hot for a really long time, this nice thermos bottle is up to the task.