Why Nespresso Essenza c100 is Popular?



Nespresso Essenza c100 might be the answer to cater to the growing numbers of coffee lover.
This is a machine that can offer you an easy, efficient, and fresh espresso before you start your day. You don't need to measure, grind and tamp the coffee beans.
You only have to select any capsule, put it in the machine, press your preferred shot size, and the machine will brew a rich flavor of espresso in just seconds for you.
Nespresso machine is created for home use,as well as offices.
This machine can be purchased at many department stores, home stores, and even on the Internet. Even if the price seems to be a little bit expensive, the quality of the brew and machine ensure that this is money well spend.
---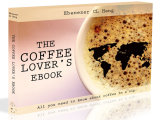 Love coffee? Here is some more "free stuff"! Learn more with this ebook (is free!)



---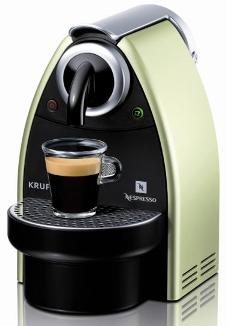 Nespresso essenza has many good features. Its features are unique and the money you invest on it is all worth it.
Here are some of its good features:
Nespresso capsules
Nespresso essenza uses capsules to brew espresso coffee. The capsules come with two different sizes: the short (for single shot) and the lungo (for double shots).
These capsules are also a mess- free.
Brewing Buttons are Programmable
Nespresso machine has two programmable brewing buttons. These two buttons are pre-set for it to use the right amount of water for short and lungo espresso.
However, you can lessen or reduced the amount of water according to your taste. Once you have chosen and programmed the right taste for you, the parameters you inputted are then saved automatically.
So whenever you want a cup of espresso, you just have to press the button and the coffee will be dispensed.
Easy to Control
Nespresso Essenza c100 has only three buttons. These three buttons are the green back-lit button, a rocker switch, and the button with small and large cup.
The green back-lit button is to control brewing. The rocker switch is for turning on and off of the machine.
Lastly, the button with small and large cup is for one shot and double shot of espresso.
Removable Drip Tray and capsule Drawer
Cleaning of Nespresso machine will only take you short period of time. The capsule is removable as well as the tray.
These components can be cleaned with non-abrasive solvent and warm water.
These are the features of Nespresso Essenza c100. So, if you are buying espresso machines that is easy to control and easy to use, this machine is definitely the right one.