Michael Graves Coffee Maker Sells Because It Looks Good



Hamilton Beach introduces the Michael Graves Coffee Maker, a good example of a coffee maker that combines form and function. First of all, the Michael Graves Coffee brewer was designed by none other than Michael Graves, a world renowned product designer.
As a result, this coffee maker is known for its very distinct, appealing, and sleek look and feel. Obviously, one of the main selling points of this coffee maker is its stylish design. However, does it perform well and does it brew great coffee?
Apart from having a very stylish appearance, the Michael Graves Coffee Maker is packed with features. First of all, it's a 10-cup programmable coffee maker.
It comes equipped with a programmable timer (a large LED display), which can be set to allow the coffee maker to brew coffee automatically at a designated time.
---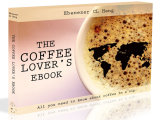 Love coffee? Here is some more "free stuff"! Learn more with this ebook (is free!)



---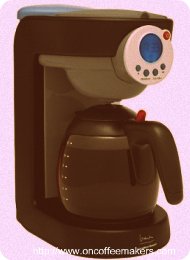 It also features a pause-and-serve function, which allows a quick pour before the machine has finished brewing 10 cups of coffee.
When the Michael Graves coffee pot is removed from the unit during the brewing process, the flow of coffee stops, allowing a quick pour. Once the glass carafe is returned into the unit, the flow of coffee resumes once again until the brewing process is completed.
The Michael Graves Coffee Maker is very easy to use. This machine features very intuitive control buttons. It won't take long for one to get completely accustomed to its various functions.
Furthermore, the machine has a removable water reservoir and filter basket. There's no need to pour water on top of the machine, just simply remove the water reservoir and it can be refilled with water in a more convenient manner.
Inserting or removing a coffee filter into the filter basket is easy as well, since it is also removable. Furthermore, this also makes it easier to clean.
Furthermore, the Michael Graves
Coffee Maker
has another innovative feature. It features the FlavorPlus cycle. This feature allows the user to adjust the strength of the coffee according to their preference.
In other words, if one would prefer to drink stronger tasting coffee, they can do so by just adjusting the setting using the unit's intuitive controls.
Judging by the looks and features of the Michael Graves Coffee Maker, one would assume that this machine would probably be expensive.
However, remember that this is manufactured by Hamilton Beach, a brand of coffee makers known for its great value coffee makers. Therefore, if you're interested in this machine, you'd be quite pleased to know that this machine is available at a very reasonable price of around $45.