The Melitta coffee maker parts that are made of bamboo



Melitta coffee maker parts have always bee designed with innovation in mind. And currently, the merging of innovation and environmental responsibility are the hallmark of a company that is a leader in its field.
The growing environmental awareness of the late twentieth century proved to be a challenge to Melitta that was not insurmountable.
The first response to the challenge of merging environmental awareness and innovation in terms of Melitta coffee maker parts was the introduction of the unbleached paper filters by Melitta.
This famous European coffee machine supplier responded to the concerns raised regarding the effect on the environment of the bleaches used to convert the paper from its natural light brown color to the white color usually associated with paper filters.
---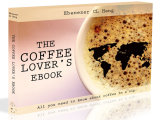 Love coffee? Here is some more "free stuff"! Learn more with this ebook (is free!)



---

Melitta consciously decided to market the filters in their natural brown state. Yet consumer demand for the white filters prompted the company to react again with innovation and environmental awareness in mind.
In consultation with the paper mills, more environment friendly bleaching processes were developed to produce white paper filters that were friendly to the environment.
This is not necessarily technology you will find in other coffee machines such as the Dualit coffee machine or the larger commercial Kenco coffee machines.
Aware of the role that the manufacture of paper coffee filters might have on timber as a renewable resource, Melitta decided to investigate the manufacture of Melitta coffee maker parts, especially coffee filters that would have a smaller impact on renewable resources under pressure.
The result was the introduction in 2007 of significant amounts of bamboo fibre to some the filters being produced by Melitta. The status of bamboo as a natural renewable resource is far more stable than that of timber.
The fibres allow the flavour and aroma to percolate freely whilst still retaining the grounds on the inside of the filter.
The result is that Melitta have now produced a natural fibre coffee ground filter that is environmentally far friendlier than their pure paper filters have ever been without any compromise on flavor and aroma of the coffee experience.
These filters, like the other Melitta paper filters on the market, are manufactured with the double crimp edging which ensures the stability of the filter.
Who would ever have thought that bamboo fibres could be the solution to an environmental concern and at the same time retain the full flavoured coffee experience?
This is a clear sign of the benefits of merging innovation and environmental responsibility.