Kuerig can serve you a drinks everyday for a month!






kuerig is amazing! Other than being a great machine that provides a wide variety of quality coffee, it even has a few variation of names!
**Try this just for fun -go to Google, type in Keurig, Kuerig or Kurig and you would still get the good ol' K-cup dispenser.
If you found this article, know this -you got the wrong spelling!:) The correct spelling should be Keurig. But, just to make you feel better, I spell it the wrong way too and would be sticking to the spelling throughout this article.
Well, just in case you want to want to "follow" the right spelling, I have an article on keurig coffee maker as well, click on the link to check it out!
The greatest thing about this single serve coffee maker, is its K-cups. In fact, in their exclusive systems where 1 brand pods can only be used by that brand single cup machine, the K-cup goes all the way to awe its consumers.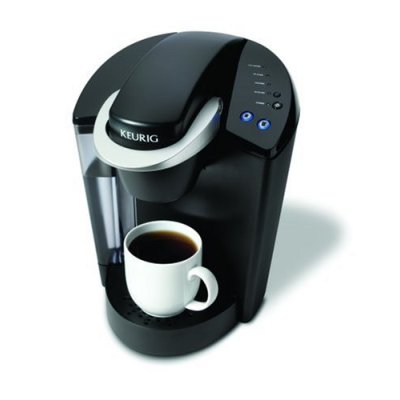 The Simply beautiful performer -Kuerig B40

I simple stopped counting at 40 but I believed Kuerig has close to 60 different varieties of coffee, tea and cocoa that one can choose from. Everything is done inside the cup, pre-measured mixes, they even have inlets to determine the amount of water fusing and air mixture. All these of course would take place when you insert a K-cup and press the button.
What you get from the Kuerig single serve, are Coffee from Gloria Jean, Tea from Twinning or Cocoa from Ghirardelli.The thing that I am highlighting here is not only the range that she offers, but the brand that it can really boasted about.
In fact, this K-cup fellow would be the closest single serve that can be like any other coffee maker, i.e. the use of any coffee. Imagine using a Nespresso -you can only use their house brand, Nespresso coffee pods. Sure, they have the range of coffee, but they might just disappoint you if you need to have a cup of tea...
Let's say you are convinced and want to get a Kuerig to make some hot beverages, which one should you be getting? For a starter, I strongly recommend their B40. Simply because it is lower in cost.
As stated in my single serve coffee maker article, I believe that coffee is a personal preference, regardless of the range and variety of that this fellow has, if it is Douwe Egberts that captivate your taste bud, then it would have to be a senseo.
---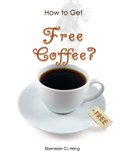 If you are here, you love to drink coffee. So, what would you say if you can get free coffee in the place where you spend most of the time? Or, would you be interested in getting free coffee and save enough to send you for a short holiday?


Show me how to get this free coffee...





---
So, never splash heavy investment on Single cup machines, unless you have tried all the coffees and decided that this is the one for you.
But, still this K-cup fellow still can make many beverages so I feel it is still a good investment. And if you get bored easily, then this is definitely for you. So, what does the Kuerig B40 has?
Firstly, it is low cost, below USD$100 and its brew is still the same as you can with its big brothers B60. It is easy to clean with removable water reservoir and drip tray.
Easy to use (as is all other single serves), indicator lamps for water temperature, water level and even de-scaling requirement. Its only draw backs would be its limited range, that can only brew a 7.25 ounce cup whilst other models can brew a few other calibration.
The K-cup is Kuerig competitive advantage and it is really a value that as a coffee drinker, you would greatly appreciate.
They have revolutionized coffee makers, to give you instant solution, without using instant technology (freeze dried) -so, I think if you are embarking on home coffee making, this fellow would be a good one to start...