Keurig Single Serve Coffee Maker, What About It?



Keurig single serve coffee maker is currently the most popular brewer within its genre.
This genre, single serve coffee makers resolved one predicament of coffee lovers and coffee drinkers -brewing more than one can consume.
It used to be a case of placing the excess coffee on the heating plate. But this causes the coffee to overcooked.
Before the single coffee maker, you have two options for the excess coffee, which is either to drink the coffee with your eyes closed or throw it away.
---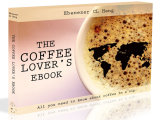 Love coffee? Here is some more "free stuff"! Learn more with this ebook (is free!)



---

The Keurig coffee makers combine a conventional drip system with a bit of pressure for quicker brewing. Serving one coffee at a time, by making use of pre-packed capsules known as k cups.
Most of the Keurig single serve coffee makers models are very affordable and can fit in any kind of situations.
They also have many deals for their coffee k cups meaning you will have variety and low cost coffee.
k cups, allows you to save on coffee money, means you no longer have to spend five dollars each day at Starbucks coffee. And the quality you get from keurig rivals that of starbucks or any other cafe.
In fact, keurig allows you to save on two things, cheaper coffee compared to cafe, and no wastage compared to conventional drip coffee maker.
If you count man hour as costs, then keurig single serve coffee maker saves on another front. Coffee is ready in a few seconds, all you need to do is to insert the k cups and press a button, so saving you time right?
After this, the coffee is ready in a few seconds. In other words, there is no mess before, during and after the preparation of coffee, no wastage of coffee and spill over of coffee.