Iced Coffee Maker actually refers to these…



Iced coffee maker is more commonly known as cold coffee brewer, and what it produces is of course cold iced coffees.
Iced coffees are pretty refreshing drinks during summer. Although coffees are commonly prepared as warm beverages, most coffee enthusiast prefers the unique taste of cold iced coffee instead.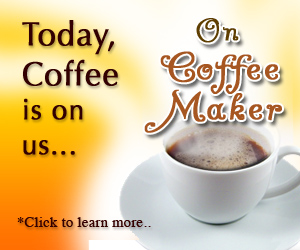 There variety of reasons why some coffee drinkers love iced coffee drinks. Some find fresh and hot brewed coffee too acidic and believed to contain more caffeine than cold brewed coffee.
Thus making it healthier and easier to prepare, just use a cold coffee brewe, water and wait for some time your iced coffee is all set for the real coffee indulgence.
Coffee suppliers try to come up with innovative ideas to satisfy the cravings of both hot beverage coffee drinkers and iced coffee aficionados alike.
Iced coffee makers allow a more manageable brewing method than other coffee makers, i.e. conventional office espresso machines. All you need to do is use some time.
---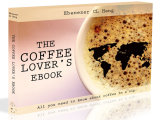 Love coffee? Here is some more "free stuff"! Learn more with this ebook (is free!)



---

This is different from any types of brewing method, even though vacuum brewing can boast of a "strange brewing method", cold coffee brewing is more weird, for one it does not even required any heat.
Some famous brands of iced coffee maker are Toddy and Hourglass coffee maker. Both coffee makers were designed perfectly tasting iced coffee beverages that are less acidic and less caffeinated than regular brewed coffee.
Toddy coffee maker has been around since 1964 and aside from being efficient and convenient; it is also considered to be more affordable compared to any other commercial coffee roasters in the market.
Like the Toddy coffee maker, Hourglass also produces healthy and deliciously rich flavored iced coffee with the use of heat or electricity for its brewing process.
It utilizes the filter brewing method that combines two basic elements of nature: Cold water and time, to create the best iced coffee beverage you could ever imagine.
It is also more efficient and easy on the budget because it can reuse brewed coffee grounds twice as much as any other iced coffee maker without changing its quality of taste and flavor.
Coffees are very versatile beverages, whether it may hot or cold, it still has its own unique taste that many coffee lovers always long for.
Coffee makers allow us to explore the different tastes and flavors of our much loved coffee pleasures. Be free to choose the best tasting coffee beverages anytime, anywhere.