Hooha cafe, what is there to shout about?
Plenty. Hooha cafe offers many reasons for you to shout about. It could be the jolly mood, maybe is the dining under the stars, and a huge part could be due to the steak.
A simple concept that is made into a unique place by two brothers that just wanted to open a place for people to have good steak.
And why we know this is a cafe that many people shout about? It has been around for more than 10 years, a long time for F&B business in Singapore...
---
Why do you want to come to Hooha Cafe
We would listing dining under the stars as a very strong factor in its al fresco dining as a reason why you should dine here.
While, it did not market itself as a country theme restaurant, the mood feels very Orlando style, definitely US type of steak house.
And the some of the food we feel tried to communicate that to us. So, if you want to get some western country feel, this is probably the place.
This is also one of the places where most folks would seldom come to, unless they work around there.
Located at 220 Pasir Panjang road, coming here gives you a good excuse to explore the beautiful west coast beach that faces Sentosa (we don't think you would go there that often right?).
---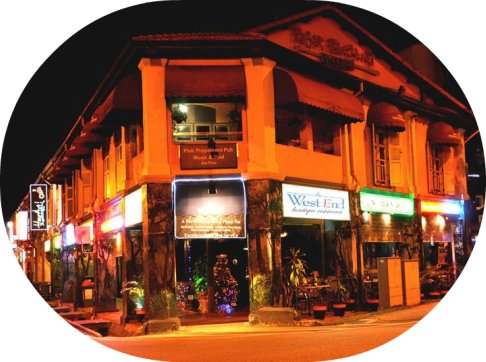 What is the best time to go there?
Unless you are going for a suntan, otherwise go there when the sun is going to set. Al fresco in Singapore is best enjoyed in the evening.
That is one of the selling point of this cafe -dinning under the stars, and you can go do that after sunset right?
So, go there around that time.
If you know of other cafes or eatery that is just as interesting as hooha cafe, we would like to know about it. Share it with us and our readers by following the link about.
And we would in return share a nice thing with you.