Why Coffee K Cup Produce Is Better
The use of coffee K cup in brewing your coffee is now gaining its popularity.
It has so many advantages to offer for the users. But, what is K cup by the way?
K cup is a single serve small package of coffee that is being used by Keurig single serve coffee maker. The coffee grounds are sealed inside the cup that has a filter.
The top of the cup has a foil lid. By the time the cup is fitted into the coffee maker, the foil will be damaged and the hot water will pass through the cup and the brewed coffee will be dispensed directly into your favorite mug.
Each of this K cup can only make one cup "Joe".Numerous coffee company manufactures and produce K cups for Keurig coffee machines.
---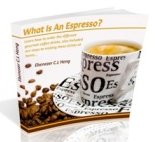 It might not be necessary to have a krups espresso machine in order to make an espresso at home (you could always use a bialetti).
Learn about this and more basic information about espresso in the Free Downloadable Ebook "What is an espresso".


---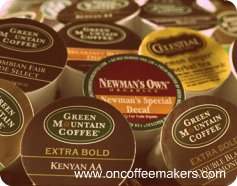 They were able to produce K cups with different varieties. With this, coffee drinkers have a lot of option to choose from. Some varieties include coffee, teas, and hot chocolates.
Coffee k cup is also very easy to use. There are no possibilities that you will be having a bad cup of coffee because every cup is pre-measured and all the calibration is done.
You can guarantee that the cup of coffee it dispenses is in its optimum quality.
With the use of k cups, the effort you exert in cleaning up the coffee machine would be reduced.
This is because it does not require grinding, scooping dosing, and tamping the coffee grounds. All you have to do is to pour that hot water, insert the k cup into the coffee machine and then press the button.
When it comes to the brewing time, K cups really make a quick cup of coffee. With the help of coffee machines, it will only take you 1 to 2 minutes to get that cup of coffee.
If you prefer a stronger one, then you can use two k cups but you have to lessen the water you are about to pour. You can also select from smaller brew size and larger brew size.
Basically, many people used to order and buy their coffee in their local coffee shop because of the quality of the coffee.
However, with the coffee K cup is able to produce, having it at home might lead to even better coffee!
This is because the coffee K cups are producing is of high quality. They are very fresh, rich and flavorful. You can also save a lot of money if you use coffee machines that use K cups.
Using Keurig coffee machines and K cups will definitely give you the coffee each time you want it. You can assure that coffee you get is perfect and great.
Still unsure of what coffee machines to get, or do you need to look at more coffee maker reviews before deciding? Check out our homepage for more information