Looking for a Thermal Coffee Maker that Uses Coffee Filter cone?



Looking for a thermal coffee maker that makes use of coffee filter cone shaped? The RSVP Cone Coffee Filter Manual Coffee Maker is a low-cost solution to your needs.
As its name suggests, the RSVP is manual drip coffee maker.
The RSVP is specifically designed to brew coffee and drip it directly into a thermal carafe or thermos, which in turn would keep the coffee hot and fresh for hours.
In essence, manual drip coffee makers are cone coffee filter holders that brew coffee without any moving or electronic parts. Instead, these only make use of the fundamentals in the process of coffee extraction to brew coffee.
---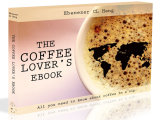 Love coffee? Here is some more "free stuff"! Learn more with this ebook (is free!)



---

Other cone filter holders, that brew either large or small quantities of coffee, exist such as the Melitta 10 Cup Manual Coffee Filter Cone and the Melitta Ready Set Joe One Cup Coffee Filter Cone.
The RSVP is very easy to use, despite being such a basic coffee maker. To use it, just insert a coffee filter cone shaped. Then fill it up with the appropriate amount of coffee grounds.
Finally, pour in hot water. As the water reaches the top, stop pouring and start pouring again once the water has subsided. Repeat until you have poured the sufficient amount of hot water.
Being such a basic apparatus, it is very to clean as it only requires a rinse in soapy water or in the dishwasher. Furthermore, hardly any maintenance is required since it has no moving and electrical parts.
This also allows it to brew coffee anywhere, whether indoors or outdoors, as long as there is a source of hot water and a supply of ground coffee.
Strangely enough, the RSVP can even best modern coffee machines as far as the taste of the brewed coffee is concerned. This is due to the type of filter it uses, which is the coffee filter cone.
Cone coffee filters are known to brew fuller and stronger coffee than flat bottom coffee filters, which are often used by modern coffee machines.
Cone coffee filters are able to keep hot water in contact with the coffee grounds for a longer amount of time before it gushes down into the carafe. Therefore, the coffee is fully extracted, giving a better taste.
The RSVP can fit into various types of carafes and thermoses, thanks to its 2.5 inch extension flange. It is made of durable plastic and also has a comfortable handle. Finally, it makes use of #6 paper cone coffee filter.