Bunn-O-Matic Coffee Machines That Can Be Used For Commercial Purposes



Bunn-O-Matic coffee machines are known for quality coffee that they brewed.
This brand of coffee machine is also well-known for being versatile and they are also easy to use.
There are three models of Bunn-O-Matic that are popular all over the world. These three models are the Titan High Volume Brewer, AutoPOD Automatic Pod Brewer, and the Axiom Brewer Series.
These models have something good to offer to every user or customers.
Titan High Volume Brewer
Titan High Volume Brewer uses a high volume brewing solution which features precise extraction control, simple operation, and portable servers.
---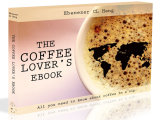 Love coffee? Here is some more "free stuff"! Learn more with this ebook (is free!)



---

This brewer has two classifications, the single and the dual. The single brewer can brew about 22.5 gallons and the latter brew up to 34 gallons of coffee every hour.
It has digital temperature control, large sprayhead, and coffee strength controller. Its BrewMETER® permits automatic programming and its SplashGard® funnel helps you avoid splashing.
Titain's energy-saver mode lessens the tank temperature when the machine is at idle periods.
AutoPOD Automatic Pod Brewer
This model of Bun—O-Matic is a single cup and commercial grade brewer which allows the user to automatically and easily dispose of the used pods.
This machine is well-suited to tea and coffee pods at 45mm to 61mm. the pods can be brewed by advanced spray head technology of the machine which is designed to take out the maximum flavor of the coffee as possible.
Whether you are English or Spanish, you don't have to worry because it has a digital display with English and Spanish language which will allow you to operate, program, and control the machine quickly.
Moreover, AutoPOD Automatic Pod Brewer can brew up to 16 ounce of tea or coffee within a minute. This machine also has a BrewMETER™ that allows you control extraction.
The greatest feature of this machine is that it has button exclusively for hot water and an energy saver to reduce temperature of tank when not in use.
Axiom Brewer Series
Axiom Brewer Series is designed with BrewLOGIC® technology. The Axiom can calculate the flow rate and it can also adjust the brewing time to keep the brew levels consistent.
With this, Axiom is very ideal to be used in high lime areas. The BrewWIZARD® technology of this coffee brewer simplifies the brewer programming.
With the help of the LCD touch pad that can be seen in front of the machine, the user can set the brew level, tank temperature, and the cold-brew lock-out.
Other good features of Axiom include electronic diagnostics, automatic warmer shut-off, 200 ounce tank, and built-in tank drain.
These are the three Bunn-O-Matic models that you can choose from. With their features and characteristics, you can now choose the best coffee machine that suits your standard.
If you are looking for other coffee makers than from bunn-o-matic, say coffee senseo brewer does, then check out our homepage, it should have what you are looking for