Brands Behind The Tassimo Disk...
The Tassimo disk offers many benefits to its customers. This T disk (T disc) has a patented design that uses bar code to make sure that each cup maintains its freshness an rich flavor.
The varieties of this coffee disc can really satisfy the taste of every customer.
Lots of T discs are widely available today. With their number, one might find it tiring to know which one is the best.
Because of this, it is the recommended to have a little look and review on the different options and brands that are being sold on the market.
If you do this, you will be able to know what would be the best T disc that suits whatever mood you have.
---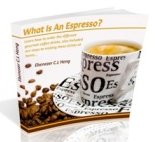 Here is a free ebook "what is an espresso" that allows you to learn more about espresso and its variety of coffee beverages.
Nope, you would not be able to take out espresso machine parts and assemble your own espresso machine, but at least you would be able to differentiate between americano and macchiato...
---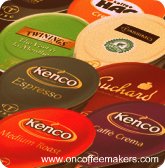 Tassimo disk comes from different and reputable coffee manufacturers.
These manufacturers include Maxwell House, Jacobs, Starbucks, Gevalia, Seattle's Best, Carte Noire, and Mastro Lorenzo. Each of them offers a great cup of coffee and also a one of kind experience in drinking them.
Maxwell House
Maxwell House's coffee collection is a rich, flavorful, and balanced blend of 100% Arabica coffee beans.
Each of Maxwell's T disc consist of an exact amount of coffee which is then carefully sealed to protect and maintain the freshness and flavor of the coffee. Maxwell coffee comes in different flavors.
Such flavor includes Maxwell House Café Collection House Blend Decaffeinated Coffee, Maxwell House Café Collection French Roast Coffee, Maxwell House Café Collection French Vanilla Coffee, and Maxwell House Café Collection Morning Blend.
Jacobs
Jacobs T disc is a product of Jacobs Coffee Company. This brand is one among the most popular coffee brands in Germany. Some of the coffee flavors of Jacobs are the Jacobs Kronung and the Jacobs Monarch.
Each of these two is carefully roasted and the beans that they were made from are 100% pure Arabica coffee beans. You will really enjoy these two selections of Jacobs Coffee.
Starbucks
Starbucks coffee is made up of Latin American coffee blend. They are created with high quality and high standard. The bright flavor of the coffee is soothed with encircling smoothness and the coffee ends that has a clean and shiny finish.
This T disk brand comes with 10 special flavors and roast. The flavors include Breakfast Blend, House Blend, Caffe Verona, Africa Kitamu, Cappuccino Primo, Colombia Coffee, and many more.
Gevalia
Gevalia coffee is the major player when it comes to Tassimo disk. Gevalia has so many different coffee varieties to offer that will surely suit the taste of customers.
They have cappuccinos, lattes, espresso, and caramel macchiato. They also have very tasty and delicious hot chocolate drink
Other brands of this Tassimo disk include Seattle's Best, Carte Noire, and Mastro Lorenzo. Each of these brands also has different flavors to offer.
These T disc might have different names, but one thing makes them the same, and that is giving you that cup of coffee you deserve and longing for.
If you need to know more about tassimo coffee makers, or even capsule machine from nespresso, check out our homepage for more information