Three Pod Coffee Brewers that are Most Popular



Pod coffee brewers or single serve coffee machines are probably the easiest to use and most convenient out of all types of coffee makers.
They are designed to make use of coffee pods, which are small prepackaged packs of coffee grounds inside a coffee filter.
To brew a cup of coffee using pod coffee brewers, just insert the coffee pod of your choice into the machine, press the brew button, and in one minute, the coffee is already brewed.
This ease of use makes pod brewers very popular, especially among households that have one or two coffee drinkers.
---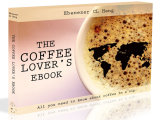 Love coffee? Here is some more "free stuff"! Learn more with this ebook (is free!)



---

Furthermore, coffee pods come in a variety of blends and flavors for coffee, tea, and even hot chocolate, catering to every coffee lover's liking, since coffee lovers have different preferences when it comes to coffee blends.
The three most popular brands of single serve coffee makers are Keurig, Tassimo, and Senseo. These three are at the forefront of the single serve coffee market, primarily due to the unparalleled quality and performance of their coffee makers.
Keurig
All Keurig coffee makers share the quality and convenience that makes Keurig pod coffee brewers one of the three leading brands of single cup coffee makers.
Therefore, it does not matter if one purchases the humble Keurig B30 Mini or the B70 Platinum, since both carry the Keurig name and its quality.
All its coffee makers brew coffee by using K Cups, which are basically Keurig's take on coffee pods.
Using a Keurig coffee machine is simple. Just insert the K Cup into the unit, press the brew button, and in less than a minute, you have a cup of perfectly brewed coffee.
To clean the machine, just discard the used K Cup, and the machine is ready to brew another cup.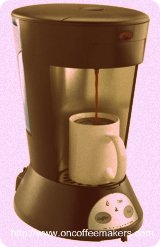 Tassimo
Similarly, Tassimo is also renowned for the quality and performance of its coffee machines, the Tassimo Suprema Hot Beverage System and the Tassimo Hot Beverage System.
With these machines at your disposal, you can make any hot beverage without any fuss and mess. Each cup is made consistently and perfectly.
Like Keurig, Tassimo uses its own version of coffee pods, which are called T Discs. T Discs work exclusively with Tassimo pod coffee brewers.
Moreover, Tassimo machine is working together with a number of coffee roasters to bring a wide selection of T Discs, each with its own distinct blend and flavor.
Furthermore, there are also T Discs for making espresso, cappuccino, lattes, teas, and hot chocolate. Preparing a cup of espresso or cappuccino manually is a very complicated and daunting task, especially to espresso novices, but with a Tassimo machine, brewing a cup of espresso is made simple and easy.
Senseo
Last but not least, Senseo is also one of the three leading brands of single serve coffee.
What makes Senseo pod coffee brewer a leading brand is also due to the quality and performance of its pod coffee makers, not to mention its affiliation with one of the first and foremost coffee roasters in the world, Douwe Egberts.
Each Senseo coffee pod contains the correct amount of coffee grounds; thus always making the perfect cup of coffee every time you brew.
Like Keurig and Tassimo, Senseo is all about quality and convenience. Its coffee makers, the Senseo Coffee Machine and the Senseo Supreme Single Serve Gourmet, are known for their quality and performance, giving you a freshly brewed cup of coffee in under a minute.
For single serve coffee lovers, Keurig, Tassimo, and Senseo, are the three end-all brands that we should all be aiming for. The unparalleled quality of their machines, their ease of use, the quick brewing time, the easy cleanup and maintenance, all make these three brands the best among all single serve coffee brands.
Therefore, whether you choose K Cups, T Discs, or coffee pods, you won't go wrong with any of these three leading brands of single serve coffee.