Why senseo coffee maker is popular?



Senseo coffee maker has entered and captured a huge following in 2 biggest economies in the world. This is of course after it has conquered the biggest market in the world -United States!
**This single cup coffee maker secret might have something to do with its popularity
Currently, it is being marketed in 2 hottest market, Japan and China. Japan has all along loves coffee, programming numerous varieties of coffee flavors to be dispensed from their vending machines.
But, China comes as surprise as it is associated with a tea drinking culture and is hard to imagine that the Chinese has taken to drinking coffee, and single serve coffee at that!
Market watcher called this a technological leap, for example, people in Africa would not know about fixed line telephone, they are introduced immediately to mobile phone.
Similarly, for the folks in China, the reason why they like Senseo is so not much because of the migration to a easier R&G coffee, but simply because Senseo gives them great coffee!
---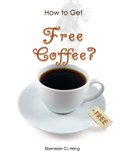 If you are here, you love to drink coffee. So, what would you say if you can get free coffee in the place where you spend most of the time? Or, would you be interested in getting free coffee and save enough to send you for a short holiday?


Show me how to get this free coffee...





---
Sara Lee did not launched too many flavors in China, only 3 flavors, Mocha Strong, classic and Delicate and the Chinese is loving it. However, other than flavors and good coffee, much of its high take up rate has to do with the ease of use.
Can you imagine trying to convince a tea drinker to switch to drinking coffee and then he/she have to grapple with the grinding, dosing, tamping to get a good cuppa? Not likely that they would switch right?

However, with the senseo patented technology, it is easy to use, and I guess it helps that this senseo coffee maker looks pretty cool and be placed in any kitchen setting. These together with the tuned pressure and the special spray head that produce an optimal balanced coffee filtering, to ensure the best cuppa for their enjoyment are key drivers for their to switch to coffee!
How easy it is to use the senseo coffee maker? Click to learn how "difficult" it is to use other coffee makers... There are only 6 steps (and I am already stretching it). First, you fill the senseo reservoir with water, then press the on button.
After that, open the lip by moving the lever upwards, choose the coffee pods, placed it inside the pod holder. Close the lid and lock the lever. When the on/off button is not blinking, the coffee is ready.
Placed a cup under the spout of the senseo coffee maker, press the button (1 cup or 2 cup), and the last step is of course to enjoy a fresh moccona coffee!
The ease of use with the superb coffee from senseo, I believe is going to be the key drivers for the growth of senseo in Asia market. Oh, and it is so much cheaper than the current "market leader" Nespresso...