NexPod for Nespresso: freedom of Espresso.



Two years ago I had the idea of making alternative pods for the Nespresso Machines. The idea came by observing what happened with the market of inkjet printers. HP, Epson , Lexmark and the other Inkjet producers had adopted the strategy to sell cheap machines which work only with proprietary cartridges,charging huge amounts of money for the cartridges, with very high margins.
Soon, many no name cartridge producers entered this market, selling lowprice cartridges. I observed the market for
single serve coffee
and realized than the coffee producers were adopting the same strategy, with very good profits.
I thought, the market was just waiting for someone who would start making alternative pods for the coffee machines.
I am a great admirer of Nespresso and their products, being Swiss (the land of Nespresso) and of Italian origin (The land were Espresso is the only thing you get if you order a coffee).
---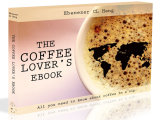 Love coffee? Here is some more "free stuff"! Learn more with this ebook (is free!)



---

I started to develop a product idea and Nexpod came out: A single use refillable Nespresso capsule. We didn't choose the alternative of making filled capsules, because that would have been much more complicated and would require far higher investments.
So we choose the way of the customer filled capsules, which requires a bit more work from the customer, but which give him the choice to brew his own blend in the Nespresso.
So the "Freedom of Espresso" slogan was born! The technical development was not an easy walk, Nespresso being a very high quality system, so we are still working on the improvement of our product to reach the best espresso quality. (don't forget that Nespresso is working on the system since 20 years. We started a few month ago!).
We are now working on the product quality and the next nexpod production batch will produce a even better espresso. For the product development we tested our capsules on all the available Nespresso machines.
So we got quite an experience and deep knowledge on all models of Nespresso Machines, included the new Citiz, which had a complete new (and definitely cheaper) brewing chamber, which was a real challenge forour product.
When we came out at June the 8th, we started sales on ebayand European online auction site Ricardo.com, as well as directly on our website www.nexpod.com.
We also put up a nice video on youtube (See Below). Customers reactions were astonishing: we were almost overwhelmed with orders from all over the world,and from many countries we got requests to distribute our product.
At present, we sell online and we believe this is a good way to be present worldwide,
So we are happy now, because of the positive customer reactions, and we look forward to distribute the product worldwide directly through salespoints and distributors.
Giovanni E. Alberti. NexPod, Freedom of Espresso.