People Loves This Blue Lavazza Espresso Machine, Why?



If you consider looking for an espresso machine for your office and household, then the blue 2210 Lavazza Espresso Machine is worth considering.
This machine is housed in a stylish and durable ABS plastic with metallic steam and coffee pout. Its color is silver. In addition, 18.6"H x 12.9"W x 18.6"D is the size of this machine.
Lavazza Blue 2210 is available in your department store, appliances store and even in the Internet.
You can purchase them anywhere of the three stores stated above. It is expensive but the price is worth it.
Lavazza Espresso Machine has some very interesting features that people will surely enjoy.
---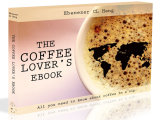 Love coffee? Here is some more "free stuff"! Learn more with this ebook (is free!)



---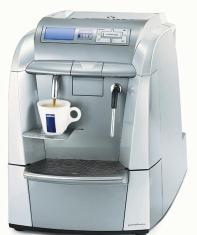 Some of its features are as follows: it uses capsule system, it is programmable, it has a nice LCD display and has a sleek look.
Lavazza Capsule System
Lavazza only brews by using capsules. A single serving of pre-ground coffee, tamped, and measured espresso is sealed in the capsule to keep its freshness.
To brew coffee, put the capsule inside the machine, press the brewing button, and after a few minutes, a perfect and excellent shot of espresso is made.
After brewing the espresso, the capsule is deposited into the capsule drawer of the machine.
Programmable
The machine has 2 programmable brewing buttons for delicious and consistent espresso results.
These two buttons are the Small cup icon (espresso) and the large cup icon (coffee) button. These buttons that can be found on the control panel and they can be programmed to give out the volume you want, from 2 oz to 12 oz.
In addition, the machine enables you to control the coffee temperature, hardness of water, and the brewing time.
LCD Display
The Blue Lavazza Espresso Machine has 4 different buttons. The coffee, steam, espresso, and stop.
With the help of LCD display, it is easier for the user to control and program all the functions of the machine.
It also notifies the user if the machine needs to be cleaned. Once the user has already programmed the entire feature, the brewing will just require you to put the capsule and then press the button.
Moreover, you can also set a password for you to protect the programming menu.
Sleek Look
Lavazza espresso machine is made up of a beautiful silver ABS plastic that comes with metallic steam and coffee spouts.
The machine can also be fitted easily in your kitchen's counter top.
With these features, it is no wonder that despite the higher pricing, lavazza still has a huge following.